The Carpet Care Conundrum
Welcome to the world of carpet care, where your choices impact not just the appearance of your floors, but also the overall ambiance and health of your home. At Big Red, we understand that carpets are far more than mere floor coverings; they are a significant investment in your home's aesthetic and long-term value. With years of expertise in the carpet care industry, we're here to navigate you through the often-overlooked complexities of maintaining your carpets.
In our journey together, we'll uncover the secrets to keeping your carpets vibrant and enduring. From tackling everyday challenges to addressing unexpected mishaps, we'll provide you with a comprehensive roadmap to avoid common pitfalls that can compromise your carpet's beauty. Our insider tips and professional advice are designed to empower you with knowledge, transforming you into a carpet care connoisseur.
So, let's embark on this journey of discovery and mastery, where each step brings you closer to maintaining carpets that are not just clean, but also a testament to your commitment to your home's elegance and longevity. Trust Big Red to be your guide and ally in achieving pristine carpets that stand the test of time.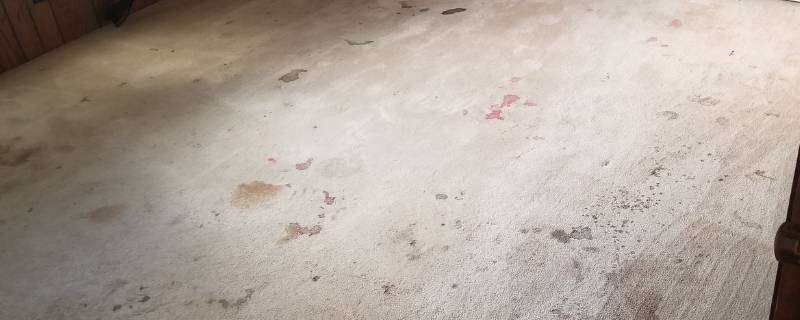 1. The Daily Defense: Establishing Routine Carpet Maintenance
Upholding Carpet Health with Regular Care
Your carpet is a vital part of your home's health and beauty, often bearing the brunt of daily life. The key to preserving its allure and longevity lies in routine maintenance, a simple yet effective strategy that many overlook. In this segment, we will delve into how regular vacuuming, a cornerstone of carpet care, can significantly deter the damaging accumulation of dirt and debris.
Why Routine Vacuuming Matters
Think of your carpet as a silent guardian, capturing dust, allergens, and particles that traverse your home. Over time, these elements embed themselves deep within the carpet fibers, leading to wear and tear, dullness, and reduced air quality. Routine vacuuming acts as the first line of defense, efficiently removing these particles and maintaining the carpet's aesthetic and functional integrity.
Choosing the Right Vacuum Cleaner
Not all vacuum cleaners are created equal. For optimal care, we recommend a high-quality vacuum with a HEPA filter. Why? A HEPA (High-Efficiency Particulate Air) filter is engineered to trap microscopic particles that other vacuums might recirculate back into the air. This means a more thorough clean, not just for your carpet, but for your entire indoor environment.
The Benefits of a HEPA Filter Vacuum
Enhanced Air Quality: By trapping fine particles, HEPA filters contribute significantly to cleaner, healthier air in your home.
Protection Against Allergens: Ideal for families with allergies, these filters prevent common allergens like pollen and pet dander from lingering in your carpets.
Prolonged Carpet Life: Regular use of a HEPA filter vacuum keeps carpets looking fresher and extends their lifespan by preventing the abrasive effects of dirt and debris.
In conclusion, establishing a routine of regular vacuuming with the right equipment is an investment in your carpet's health and your home's overall well-being. This simple, yet vital practice is the foundation upon which all other aspects of carpet care build. Stay tuned as we explore more ways to maintain the beauty and integrity of your valuable carpets.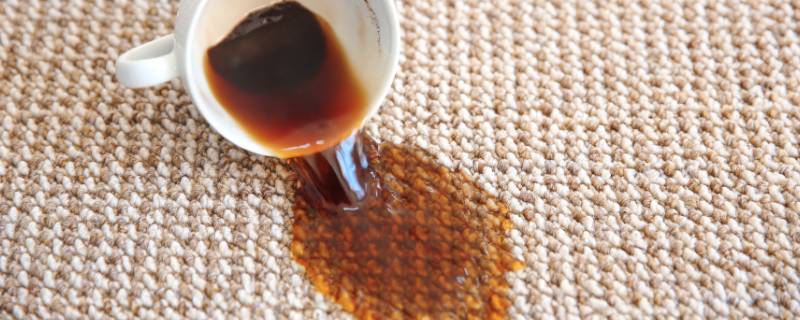 2. The Rapid Response: Tackling Spills Immediately
Quick Action for Long-Term Carpet Beauty
Spills are an inescapable part of life, yet they need not spell disaster for your carpets. Immediate response to spills is crucial in safeguarding the appearance and health of your carpet. In this section, we'll guide you through effective spill clean-up techniques that can avert permanent staining and prolong the life of your carpet.
Act Fast, Think Faster
The key to preventing stains lies in your reaction time. When a spill occurs, time is of the essence. The longer a spill sits, the deeper it seeps into the fibers, setting the stage for a stubborn stain. By acting swiftly, you can minimize the risk of a spill becoming a lasting blemish on your carpet.
Step-by-Step Spill Management
Blot, Don't Rub: Gently dab the spill with a clean, absorbent cloth or paper towel. Rubbing can push the liquid deeper and spread the stain.
Test Cleaning Solutions: Before applying any cleaning agent, test it on an inconspicuous area of the carpet to ensure it doesn't cause discoloration.
Apply Cleaner Wisely: Use a carpet-specific cleaner, following the manufacturer's instructions. Apply sparingly; over-saturation can damage the carpet backing.
Rinse and Dry: After cleaning, blot the area with water to rinse out any residual cleaner, then dry the area thoroughly to prevent moisture damage.
Choosing the Right Cleaning Agents
Not all spills are equal, and neither are cleaning solutions. Water-soluble spills (like most beverages) generally require a mild detergent solution, while tougher, oil-based spills might need a specialized carpet cleaner. Always have a variety of cleaning solutions on hand to tackle different types of spills.
Prevention is Better Than Cure
Consider preventive measures like applying a carpet protector, which can make clean-up easier and offer an additional layer of defense against spills and stains.
By understanding the importance of rapid response and the correct techniques for tackling spills, you can preserve your carpet's beauty and ensure it remains a cherished part of your home. Next, we will explore the delicate balance of using cleaning agents effectively without causing damage.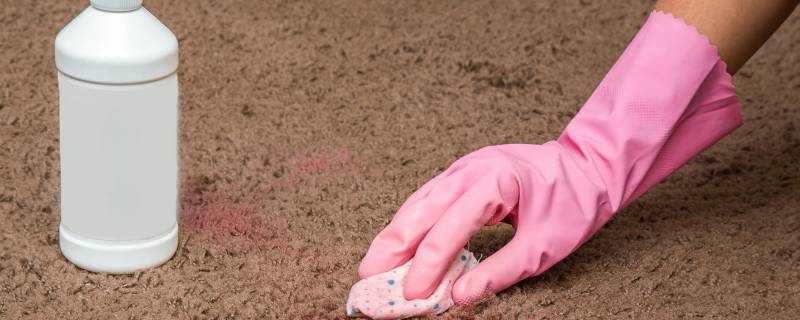 3. The Chemical Equation: Balancing Cleaning Agents
Navigating the Dos and Don'ts of Carpet Cleaners
When it comes to maintaining the pristine condition of your carpets, the judicious use of cleaning agents plays a pivotal role. It's a fine line between using too much and too little. In this segment, we dive into the art of balancing cleaning chemicals, ensuring your carpets are treated effectively without the risk of harmful residues, thus guaranteeing a clean that's as safe as it is thorough.
Understanding Carpet Cleaner Chemistry
Carpet cleaners come in various formulations, each designed to tackle specific types of dirt and stains. The key is to understand the nature of the stain and the type of carpet you have. Using the wrong chemical or overusing the right one can damage the fibers, cause discoloration, or leave behind residues that attract more dirt over time.
How Much is Too Much?
Less is often more when it comes to carpet cleaning solutions. Over-saturating your carpet with cleaner can lead to a buildup of residue that not only attracts dirt but can also be harmful to pets and children. Always follow the manufacturer's guidelines on quantity and dilution ratios.
Effective Application Techniques
Spot Test: Always conduct a spot test in an inconspicuous area to ensure compatibility.
Apply Sparingly: Use a spray bottle for controlled application, focusing on the stained or soiled areas.
Gentle Agitation: Use a soft-bristled brush to gently work the cleaner into the fibers, if necessary.
Thorough Rinsing: After cleaning, it's crucial to thoroughly rinse the area with water to remove any leftover cleaning solution.
Adequate Drying: Ensure the carpet is completely dry to avoid mold or mildew growth.
Choosing the Right Cleaners
Opt for cleaners that are specifically formulated for carpets and are eco-friendly. These products are less likely to harm your carpet's fibers and are safer for your home environment.
Balancing the right amount of cleaning agents not only preserves the integrity of your carpets but also contributes to a healthier living space. In the following section, we will explore the importance of selecting the appropriate equipment and products for different types of carpets.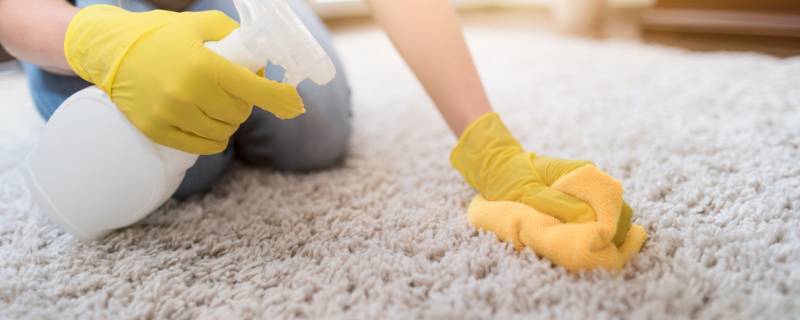 4. The Right Tools: Choosing Appropriate Equipment and Products
Tailored Care for Different Carpet Types
Understanding the unique needs of different carpet types is essential for effective and safe cleaning. Just as a skilled craftsman selects the right tool for the job, the selection of appropriate cleaning products and equipment is crucial for the care and longevity of your carpets. This section highlights the importance of this selection process and how it helps in avoiding common mistakes that can lead to carpet damage.
Recognizing Carpet Varieties
Carpets are made from a variety of materials, each with its own characteristics and cleaning requirements. For instance, natural fibers like wool require different care compared to synthetic fibers such as nylon or polyester. Knowing your carpet's material is the first step in choosing the right cleaning approach.
Selecting Suitable Cleaning Products
For Natural Fiber Carpets: Opt for gentle, pH-neutral cleaners to avoid damage.
For Synthetic Carpets: You can use a wider range of products, but always check for compatibility.
Eco-Friendly Options: Consider environmentally friendly cleaners that are effective yet safe for your family and pets.
Avoiding Common Mistakes
Over-Wetting: Excessive water can damage the carpet backing and padding, especially in natural fiber carpets.
Harsh Scrubbing: This can fray carpet fibers, leading to a worn appearance.
Ignoring Manufacturer's Instructions: Always adhere to the guidelines for both cleaning products and equipment.
By carefully selecting the right tools and products, you can ensure your carpet receives the best care tailored to its specific needs. This not only enhances the appearance and feel of your carpet but also extends its lifespan. Up next, we'll discuss the invaluable role of professional cleaning expertise in maintaining the optimal condition of your carpets.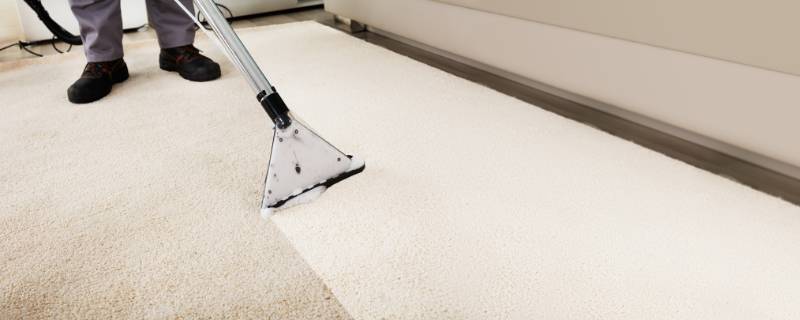 5. The Expert Touch: Valuing Professional Cleaning Expertise
Why Professional Carpet Cleaning Makes a Difference
While DIY carpet cleaning can be tempting, it often falls short of the deep clean that only professional services can provide. At Big Red, our trained technicians bring a level of expertise and precision that ensures your carpet's longevity and beauty, safeguarding against common DIY pitfalls.
Expertise Over Equipment
It's not just about having the right tools; it's about knowing how to use them. Our professionals are equipped with state-of-the-art equipment, but more importantly, they have the training and experience to use these tools effectively. This ensures a deep clean without the risks of over-wetting, which can lead to mold growth and fiber damage.
Customized Cleaning Approach
Every carpet is unique, and so are its cleaning needs. Our technicians assess the type of carpet, its material, and the nature of stains or dirt present. This tailored approach guarantees that the right cleaning methods and products are used, ensuring optimal results without harming your carpet.
Avoiding DIY Mistakes
DIY carpet cleaning methods often result in common mistakes:
Over-Wetting: Without professional equipment, carpets can remain damp for too long, encouraging mold and mildew growth.
Improper Cleaning Solutions: Using the wrong solutions can lead to residue build-up or damage to carpet fibers
Overlooked Stains: Without professional knowledge, some stains might be treated incorrectly or missed altogether
The Benefits of Professional Cleaning
Extended Carpet Life: Regular professional cleaning extends the life of your carpet by removing deep-seated dirt and preventing wear.
Healthier Indoor Environment: Our thorough cleaning process eliminates allergens and bacteria, contributing to a healthier living space.
Restored Beauty: Professional cleaning rejuvenates your carpet's appearance, maintaining its color and texture.
In conclusion, while routine home care is important, the expertise of professional cleaners plays an indispensable role in maintaining the health and beauty of your carpets. Trust Big Red to provide that expert touch, ensuring your carpets remain a centerpiece of your home's comfort and style. Coming up next, we'll explore how professional carpet care is not just a cleaning service, but a wise investment in your home.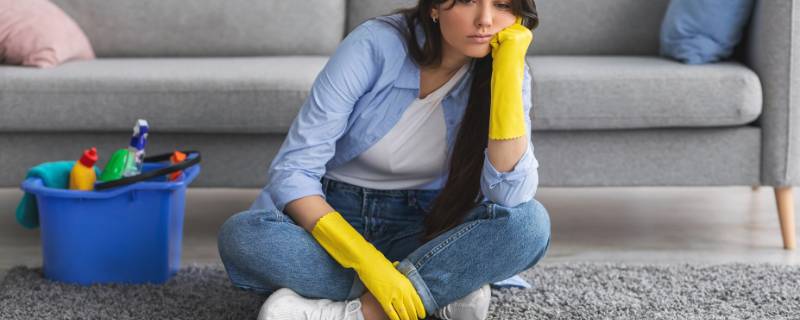 6. The Wise Investment: Recognizing the Value of Professional Care
Investing in Your Carpet's Long-Term Beauty and Function
Investing in professional carpet care is not just about maintaining its appearance; it's about preserving the overall quality and health of your home environment. Regular professional cleanings by Big Red go beyond surface cleaning, offering deeper benefits that extend the life of your carpet and enhance your indoor living space. This section illustrates why professional carpet care is a smart, long-term investment for your home.
Extending Carpet Life
Your carpet is a substantial investment in your home's decor. Professional cleaning can significantly extend its lifespan. Our methods remove not just surface dirt and stains but also the deeper grit that can erode carpet fibers over time. This preventative maintenance means avoiding premature replacement costs, saving you money in the long run.
Enhancing Indoor Air Quality
Carpets can trap allergens, dust, and pollutants, which can affect the air quality in your home. Regular professional cleaning ensures these contaminants are effectively removed. Our advanced cleaning techniques help in maintaining a cleaner, healthier air environment, beneficial for everyone, especially those with allergies or respiratory issues.
Maintaining Appearance and Comfort
There's nothing like the look and feel of a freshly cleaned carpet. Professional cleaning rejuvenates your carpets, restoring their original beauty and texture. This not only enhances the aesthetic appeal of your home but also contributes to a more comfortable and welcoming living space.
Protecting Your Investment
Regular professional cleaning is crucial in protecting the monetary value of your carpets. Well-maintained carpets contribute to the overall value of your home, particularly important if you plan to sell in the future.
Professional carpet care is a wise investment that pays dividends in extending the life of your carpet, improving air quality, and maintaining the comfort and beauty of your home. Trust Big Red to provide the expert care your carpets deserve, ensuring they remain a cherished feature of your home for years to come. Next, we will wrap up with our concluding thoughts on mastering the art of carpet care.
Carpet Care Mastery with Big Red
As we conclude, it's clear that mastering the art of carpet care is crucial in preserving the beauty and integrity of your carpets. By following the strategies outlined – from establishing routine maintenance and rapid spill response to using the right cleaning products and embracing professional expertise – you ensure that your carpets remain a source of pride and comfort in your home.
Remember, effective carpet care is a blend of daily diligence and professional intervention. Big Red is here to guide and assist you in this journey, offering expertise and services tailored to your carpet care needs. Whether it's routine maintenance, deep cleaning, or tackling tough stains, our team is equipped to provide the highest standard of care for your carpets.
To learn more, schedule a service, or for any carpet care advice, feel free to reach out to us at Big Red Singapore. Contact us via email at info@bigred.com.sg or call us at +65 6241 9443. Trust us to be your partner in carpet care mastery, ensuring your carpets stay vibrant and enduring for years to come.