Welcome to the
'Big Red'

Group, a Leader in Environmental Solutions.

Since 1986, we have been providing comprehensive decontamination and remediation services to clients in Singapore. Our team of experts is the most experienced and trusted in the industry, and we specialize in crisis management, disaster recovery, industrial decontamination and clean-up, industrial spill management, fire scene remediation, flood scene remediation, bio-hazard mitigation, and commercial sanitizing, disinfection, and sterilization programs.

At Big Red, our goal is to create clean, healthy, and safe environments for people. Over the last 35 years, we have diligently served thousands of clients in Singapore, and we are proud to offer all of our services under one roof to provide seamless support to our clients. Contact us today to learn more about how we can help you.
Why Big Red

Highly Trained & Experienced
With over 35 years of experience, our team is highly trained and experienced in all the services we offer, from carpet cleaning, fire & water damage restoration to mold remediation, so you can trust us to handle all your cleaning and restoration needs. Our technicians undergo rigorous training and certification to ensure that they are equipped to handle any situation.
State-of-the-Art Equipment
We use state-of-the-art equipment and techniques to ensure the best possible results for your property. Our advanced cleaning and restoration methods are designed to thoroughly clean and restore your property, leaving it looking and smelling like new.

Dedicated to Exceptional Customer Service
We are dedicated to providing exceptional customer service, and we always go above and beyond to meet our clients' needs and exceed their expectations. We understand that our clients are our most valuable asset, and we are committed to providing them with the best possible service.

Licensed & Certified
We are fully licensed and certified by international governing bodies such as IICRC, CRI & RIA as well as the local NEA, so you can trust us to work safely and professionally. We take our responsibility to our clients and their property seriously, and we are always careful to follow all relevant laws and regulations.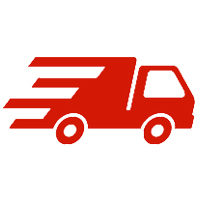 Signature Vehicles & Red Uniforms
Our teams in their signature red overalls are easy to spot, so you can always trust that you are getting the high-quality services you expect from Big Red. When you see one of our distinctive vans in your neighbourhood, you can be confident that the team inside is dedicated to providing you with the best possible cleaning and restoration services.