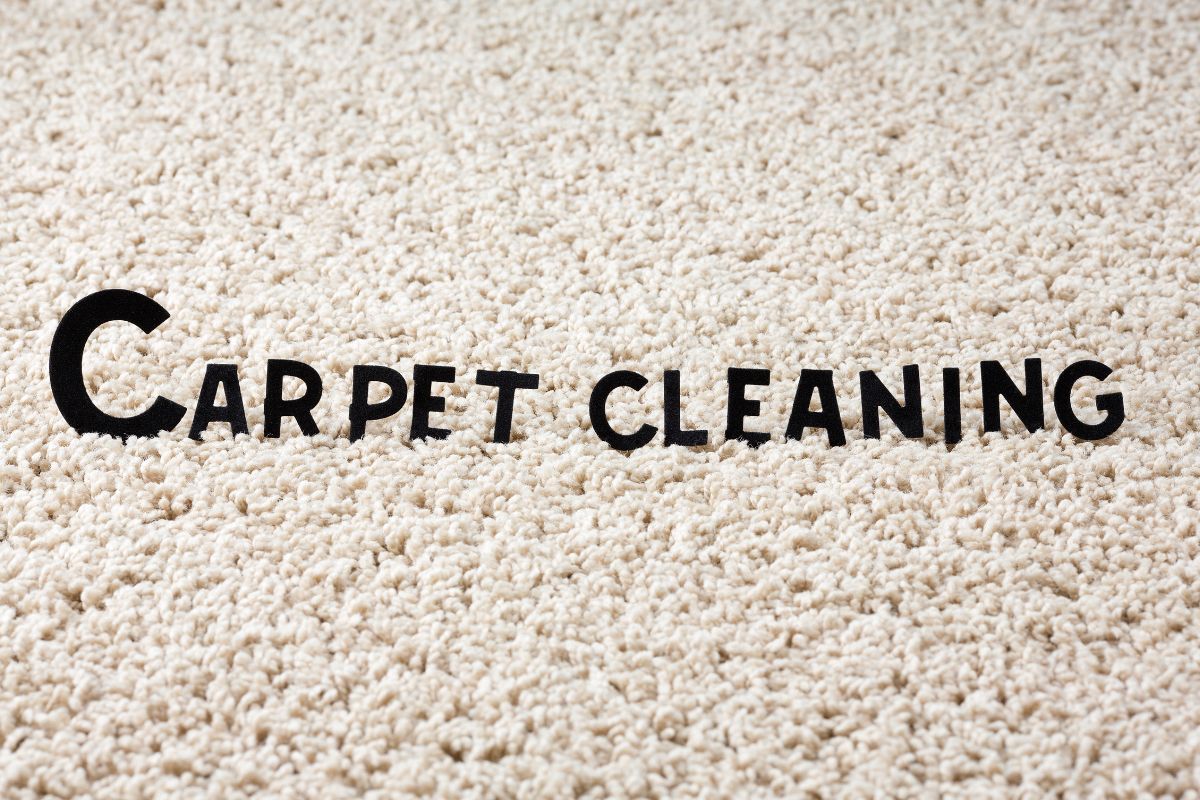 In the realm of home maintenance, carpet cleaning stands as a quintessential task, often perceived through the lens of enhancing visual appeal and extending the fabric's life. This prevalent viewpoint aligns with a fundamental desire for aesthetically pleasing living spaces, where clean carpets are synonymous with tidiness and order. However, this perspective, while valid, merely skims the surface of the profound significance carpet cleaning holds.
Our journey today delves deeper, beyond mere appearances, to explore the intricate tapestry of carpet cleaning methods and their pivotal role in fostering health and well-being within our homes. This exploration is not just about removing stains or reviving colors; it's an odyssey into the microscopic world nestled within the fibers of our carpets – a world teeming with potential allergens, dust mites, and microorganisms.
As we navigate through various cleaning techniques, our focus will pivot towards an often-overlooked aspect: the health benefits. This facet of carpet cleaning is especially crucial in today's world, where indoor air quality significantly impacts our daily health and well-being. By emphasizing eco-friendly and health-conscious cleaning practices, we aim to illuminate the path to not only a visually pleasing but also a health-enhancing living environment.
In the forthcoming sections, we will unravel the complexities of different carpet cleaning methods, weigh their implications on health, and provide insights into making informed choices for your home. Whether you're a homeowner, a cleaning enthusiast, or simply curious about the intersection of cleanliness and health, this journey promises to offer valuable perspectives and practical advice for nurturing a healthier, more vibrant living space.
Breathe Easy: How Carpet Cleaning Boosts Your Home's Health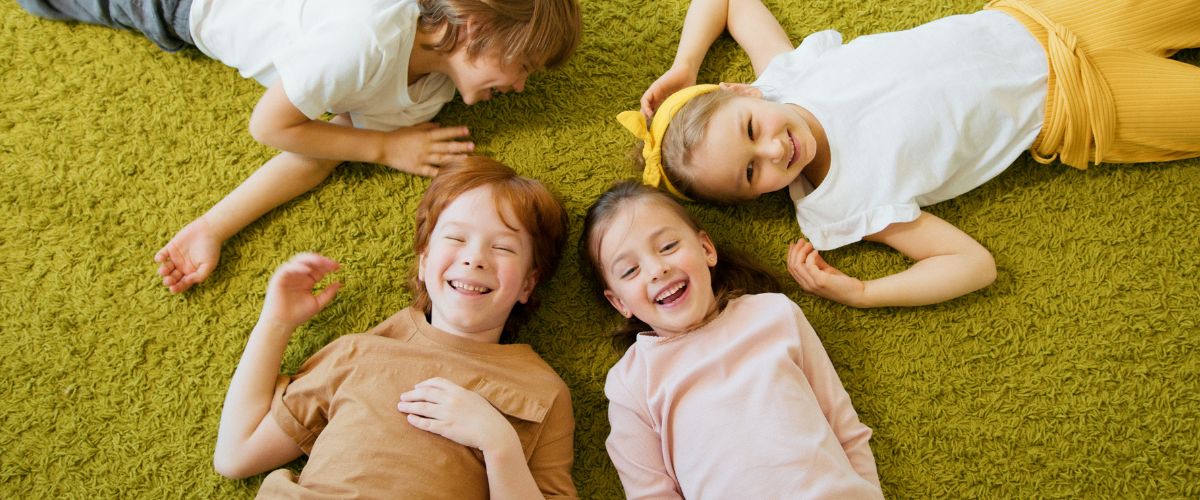 Carpets, with their warm and fibrous nature, often serve as a haven for various allergens, dust mites, and bacteria. This accumulation is not merely a matter of poor aesthetics but a brewing ground for potential health risks. Regular foot traffic and everyday activities can push these particles deeper into the carpet, making them harder to remove and allowing them to affect indoor air quality.
Dust mites, for instance, thrive in the cozy environment of carpet fibers. These microscopic creatures are not harmful in themselves, but their feces and body fragments can be potent allergens. Prolonged exposure to these allergens can trigger allergic reactions, asthma attacks, and other respiratory issues, especially in children, the elderly, and individuals with pre-existing respiratory conditions.
Similarly, carpets can harbor bacteria and mold, particularly in areas with high humidity or in cases of spills that are not properly cleaned. These microorganisms can multiply quickly and release spores or toxins into the air, further exacerbating health risks. In households with pets, the risk is compounded by the addition of pet dander, hair, and the occasional accident, which can introduce more allergens and bacteria into the environment.
The importance of regular and effective carpet cleaning, therefore, cannot be overstated. It is not just about maintaining a clean and presentable home; it's a critical aspect of safeguarding the health of its inhabitants. Cleaning carpets regularly and thoroughly removes these health hazards, thus ensuring a healthier indoor atmosphere. This practice is especially crucial in homes with young children, elderly residents, or those with allergies and asthma.
By integrating regular carpet cleaning into our home maintenance routines, we are not just preserving the life and appearance of our carpets; we are actively contributing to a healthier, more hygienic living environment. This action, simple yet significant, is a testament to the adage that sometimes, the things we don't see are as important as those we do.
Choosing Your Carpet's Best Clean: Methods Unraveled
Carpet cleaning is not a one-size-fits-all task; it requires careful consideration of various methods, each with its unique benefits and limitations. Among the most common techniques are steam cleaning, dry cleaning, and shampooing.
Steam Cleaning (Hot Water Extraction)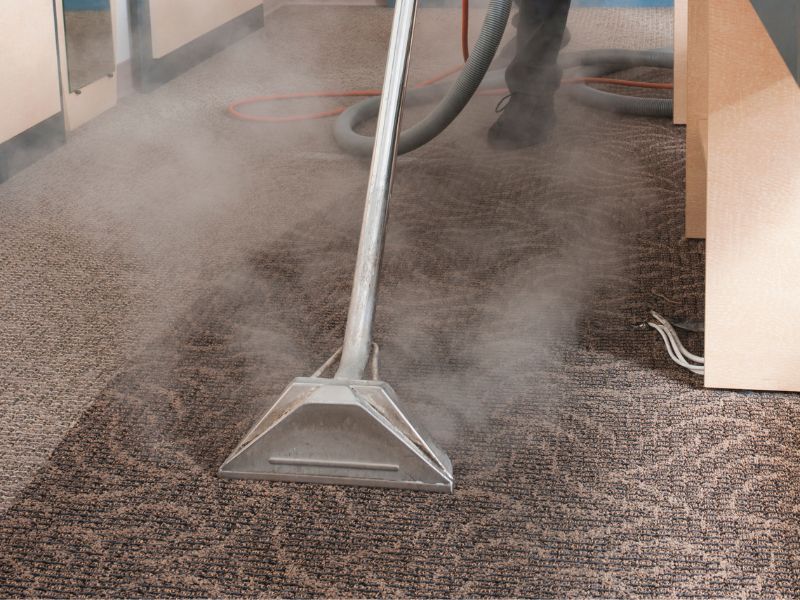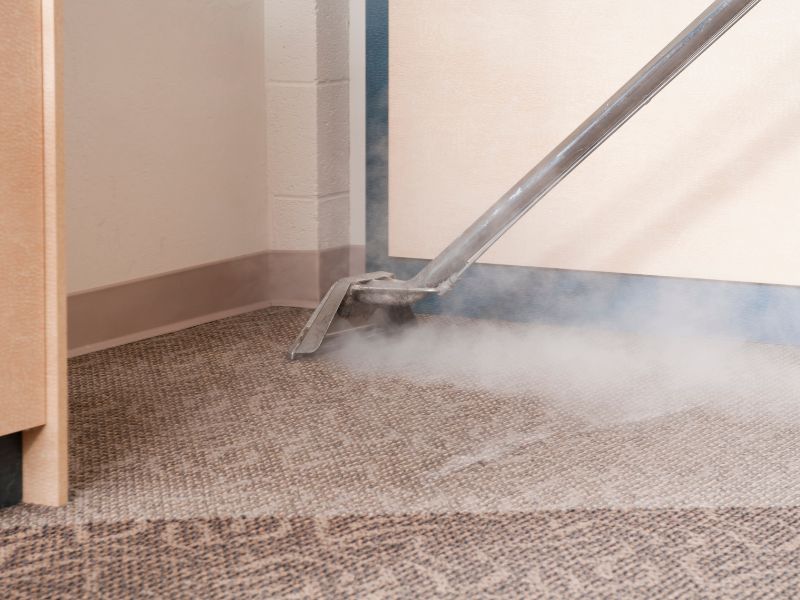 Steam cleaning, also known as hot water extraction, is widely regarded as one of the most effective carpet cleaning methods, particularly in humid climates like Singapore. This process involves injecting hot water and cleaning agents deep into the carpet fibers, then extracting them along with the dislodged dirt and debris. The key advantage of steam cleaning is its profound ability to penetrate deep into the carpet, removing more soil, dust, and allergens than other methods. It's particularly effective for homes in humid regions, as it helps prevent the growth of mold and mildew, common in such environments. However, it requires professional equipment and expertise to ensure thorough cleaning and proper drying. Improper use can lead to issues like over-wetting, which can damage the carpet.
Dry Cleaning
Dry cleaning, in contrast, involves applying a specialized powder or cleaning agent to the carpet, which attaches to dirt particles. A machine then agitates the carpet fibers, and the powder is vacuumed up. This method is fast, and the carpet is usually ready for use immediately after cleaning, making it suitable for commercial spaces or busy households. However, it might not be as effective as steam cleaning for deep-seated dirt and allergens.
Shampooing
Carpet shampooing is a traditional method where a detergent solution is worked into the carpet, and a machine with rotating brushes agitates the fibers to dislodge dirt. The shampoo and dirt are then extracted with a vacuum. While this method can be effective for heavily soiled carpets, it can leave residues if not done properly, potentially attracting more dirt over time.
In the context of Singapore's humid climate, steam cleaning emerges as a superior choice. The combination of high temperatures and powerful extraction capabilities makes it highly effective in not only cleaning but also in maintaining a healthy indoor environment by preventing mold and bacteria growth. However, the key is the use of professional equipment and expertise. A professional service ensures that the carpet is not overly saturated and that it dries properly, thus preventing any long-term damage or health hazards.
Each carpet cleaning method has its place and is best chosen based on the specific needs of the environment and the type of carpet. Regular and appropriate cleaning not only extends the life of the carpet but also contributes significantly to a cleaner and healthier living space.
Clean for Health: Advanced Techniques for a Safer Home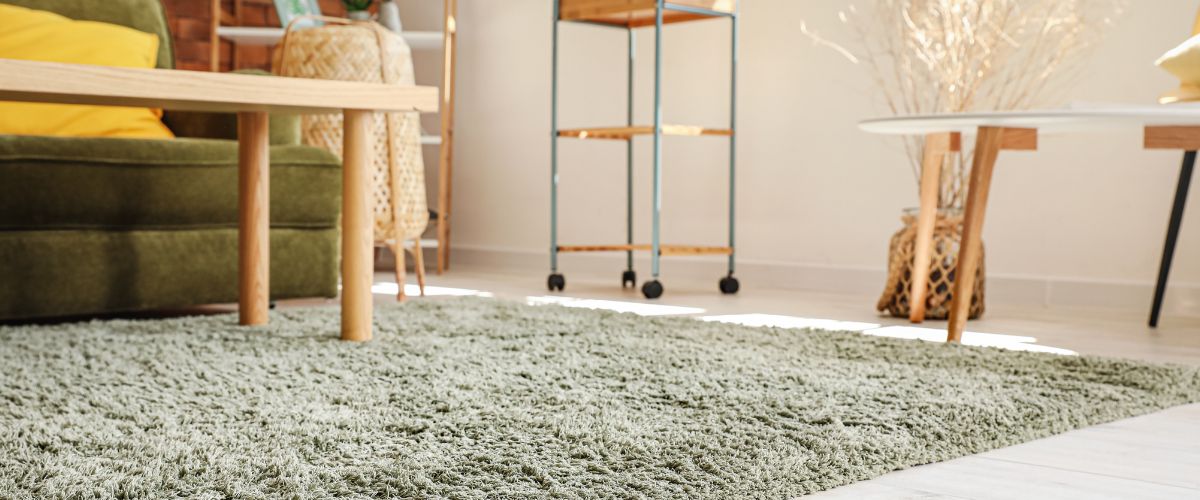 When it comes to carpet cleaning with a health-first approach, several advanced techniques and products stand out for their efficacy in creating a cleaner, safer living environment.
Non-Leaching Antimicrobial Treatments
A noteworthy advancement in professional carpet cleaning is the use of non-leaching antimicrobial agents. These solutions, applied after cleaning, create a protective barrier on the carpet surface, inhibiting the growth of bacteria, mold, and mildew until the next cleaning. This is particularly beneficial in maintaining a hygienic environment between professional cleanings. When selecting a professional service, it's crucial to inquire whether they use such antimicrobial treatments, especially in settings prone to dampness or high traffic.
Eco-Friendly and Non-Toxic Solutions
For homes with children, pets, or individuals with sensitivities, the choice of cleaning solutions is critical. Eco-friendly and non-toxic options are available that effectively clean carpets without introducing harmful chemicals. These solutions are derived from natural ingredients and are free from volatile organic compounds (VOCs), ensuring that the indoor air quality remains safe and healthy post-cleaning.
Advanced Filtration and Extraction Techniques
Modern carpet cleaning methods often incorporate advanced filtration and extraction techniques. These methods are designed to remove fine particles, allergens, and pollutants more effectively from carpet fibers. They are particularly effective in households where residents suffer from allergies or respiratory issues.
By integrating these health-focused techniques, professional carpet cleaning not only enhances the visual appeal and longevity of carpets but also plays a pivotal role in ensuring a healthier indoor environment. These advancements underscore the evolving nature of carpet cleaning, transitioning from a simple aesthetic maintenance task to a crucial component of home health care.
The Great Debate: DIY Carpet Cleaning vs. Professional Mastery
When it comes to maintaining clean carpets, homeowners often weigh the benefits of DIY methods against professional services. Each approach has its merits and limitations, and understanding these can help in making an informed decision that best suits one's needs.
Effectiveness of DIY Carpet Cleaning
DIY carpet cleaning typically involves the use of rented machines or home-use products like foam sprays and powders. These methods can be effective for regular maintenance or addressing light soiling and stains. They offer the convenience of being cost-effective and can be done at one's own pace. However, the effectiveness of DIY cleaning is often limited by the quality of equipment and the user's expertise. Home-grade machines may not have the same power as professional ones, potentially leaving behind dirt, detergent residues, or not fully extracting moisture. This can lead to issues like rapid re-soiling, mildew growth, or inadequate removal of allergens.
Advantages of Professional Carpet Cleaning
Professional carpet cleaning services bring to the table advanced equipment and expertise. These services use industrial-grade machines that offer deeper cleaning and more effective extraction capabilities. Professional cleaners are trained to handle various carpet types and stains, ensuring a thorough clean that extends beyond surface-level dirt. They are also equipped to use specialized treatments like non-leaching antimicrobials, which are essential for long-term hygiene.
Situations Favoring Professional Cleaning
There are certain scenarios where professional carpet cleaning becomes not just preferable but necessary, especially for health reasons:
Dealing with Mold and Mildew: In humid environments or situations where carpets have been exposed to moisture, the risk of mold and mildew is high. Professional cleaners have the equipment and techniques to effectively remove mold and prevent its recurrence.
Deep-Set Allergens and Bacteria: Homes with pets, children, or individuals with allergies or respiratory issues may require the thorough cleaning that only professionals can provide. They can remove deep-set allergens, pet dander, and bacteria more effectively than DIY methods.
After Significant Spills or Water Damage: In cases of major spills, water damage, or similar incidents, professional cleaning is necessary to ensure that the carpets are not just visually clean but also hygienically restored.
For High-Traffic or Large Areas: Professional cleaning can be more time and cost-efficient for large or heavily used areas that require deep cleaning.
In conclusion, while DIY methods are suitable for routine maintenance, professional carpet cleaning offers a deeper, more health-focused clean. It's particularly crucial in situations where health concerns like allergies, mold, and deep-set dirt are a priority. By choosing the right cleaning approach for the right situation, one can maintain not only the aesthetic appeal but also the hygiene and longevity of their carpets.
The Carpet Care Trilogy: Corrective, Preventive, and Restorative Strategies
Carpet cleaning can be categorized into three primary types: corrective, preventive, and restorative. Each type serves a different purpose and is crucial for maintaining the health and appearance of carpets.
Corrective Cleaning
Corrective cleaning is undertaken when carpets exhibit visible soiling or staining. This type of cleaning is reactive, addressing specific areas of concern that have arisen due to spills, heavy foot traffic, or neglect. The goal is to correct these issues and bring the carpet back to a presentable state. Techniques used in corrective cleaning may include spot treatment, deep steam cleaning, or shampooing. This method is essential for tackling immediate problems but doesn't prevent future soiling.
Preventive Cleaning
As the name suggests, preventive cleaning is about taking proactive measures to maintain the carpet's condition and prevent the build-up of dirt and wear. This includes regular vacuuming, immediate attention to spills, and the use of mats or runners in high-traffic areas. Preventive cleaning is a continuous process, aimed at extending the life of the carpet and keeping it looking fresh and clean. It's about mitigating the need for more aggressive cleaning methods down the line.
Restorative Cleaning
Restorative cleaning is the most intensive form of carpet cleaning, typically employed when carpets have been heavily soiled over a prolonged period or after significant damage (like flooding). This process involves deep cleaning methods that go beyond the surface level, restoring the carpet's appearance and hygiene to the best possible state. Techniques such as hot water extraction, advanced stain removal, and deep scrubbing are common in restorative cleaning. This method is often employed in conjunction with corrective cleaning for a comprehensive approach.
Each of these cleaning methods plays a critical role in carpet maintenance. Corrective cleaning addresses immediate issues, preventive cleaning helps in maintaining ongoing cleanliness and appearance, and restorative cleaning is used for bringing heavily soiled carpets back to life. A balanced approach, incorporating elements of all three, ensures that carpets not only look clean but also contribute positively to the indoor environment's health and aesthetic.
Real Impact: Transformative Carpet Cleaning Success Stories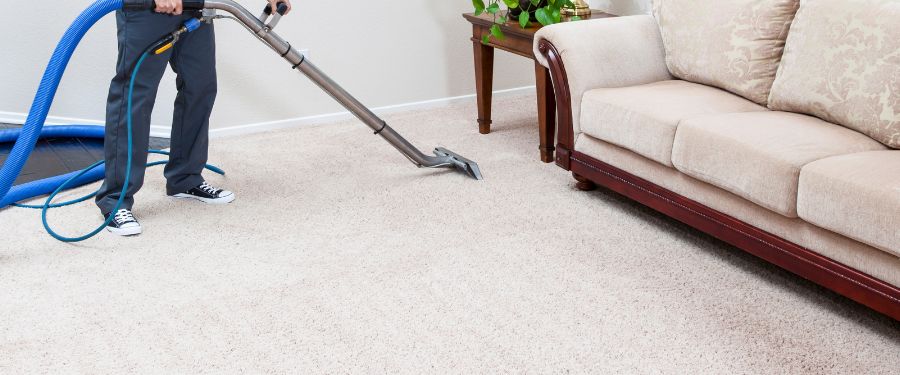 Case Study 1: Allergy Relief in a Family Home
Scenario: A family with young children, one of whom suffers from allergies, notices an improvement in symptoms after a professional deep steam cleaning.
Testimonial: "Since the deep clean, our son's allergies have improved significantly. We hadn't realized how much the carpet contributed to his symptoms."
Case Study 2: Improved Air Quality in a Pet Owner's Home
Scenario: A home with multiple pets has their carpets professionally cleaned, resulting in noticeably better air quality and reduction in pet odors.
Testimonial: "Our home feels fresher, and the usual pet smells are gone. It's like a new beginning for our carpets and our air quality."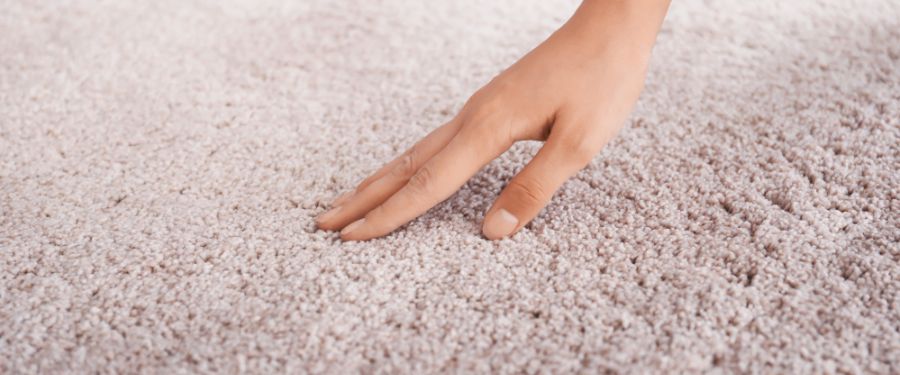 Case Study 3: Mold Elimination in a Humid Apartment
Scenario: An apartment in a humid climate struggles with mold in carpets. After a professional cleaning with mold remediation techniques, the issue is resolved.
Testimonial: "We were battling mold due to the humidity. After the professional clean, our carpet is mold-free, and the air feels healthier."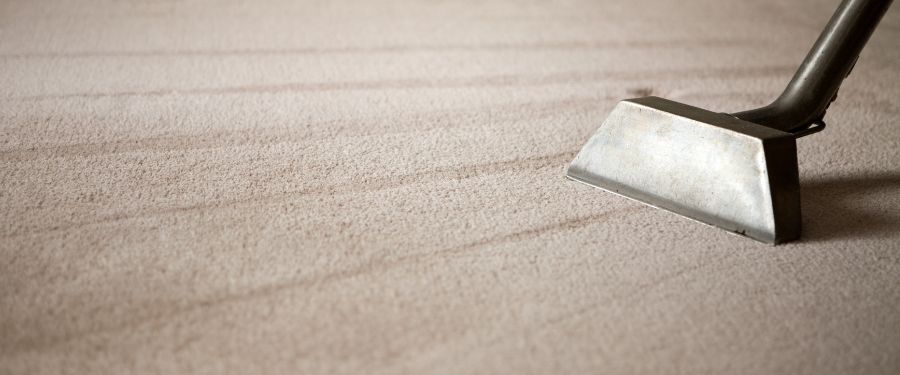 Case Study 4: Restoration After Water Damage
Scenario: A house suffers minor flooding, leading to water-damaged carpets. Professional restoration cleaning helps salvage the carpets.
Testimonial: "We thought our carpets were ruined after the flood. The restoration team did an incredible job bringing them back to life."
In our comprehensive exploration of carpet cleaning, we've unveiled layers far beyond mere aesthetics. This journey has highlighted that carpet cleaning is not just about preserving the visual appeal of our living spaces, but more importantly, it's about safeguarding our health and well-being.
We delved into the hidden world of allergens, dust mites, and bacteria lurking within carpet fibers and how regular, effective cleaning can mitigate these health hazards. We compared DIY methods to professional services, revealing that while DIY can suffice for routine maintenance, professional cleaning offers deeper, health-focused benefits – especially in dealing with complex issues like mold or deep-set allergens.
Our analysis of different cleaning methods, with a particular focus on steam cleaning, showed its superiority in humid climates like Singapore, and the importance of professional equipment and expertise. We also emphasized eco-friendly and non-toxic cleaning solutions, which are essential for homes with children, pets, or sensitive individuals.
Through our case studies, we illustrated the tangible benefits of regular, thorough carpet cleaning – from allergy relief to improved air quality and mold eradication. These scenarios serve to remind us of the real-life impact that clean carpets can have on our daily living environment.
As we conclude, let's remember that carpet cleaning is an essential part of maintaining a healthy home. It's not just about the aesthetics, but about creating a safe, hygienic space for ourselves and our loved ones. We encourage our readers to adopt a regular cleaning schedule, to consider the health implications when choosing cleaning methods, and to not underestimate the power of a clean carpet in enhancing our overall quality of life. This is not just cleaning; it's an investment in health, comfort, and well-being.
Spill to Sparkle: Quick Fixes for Carpet Accidents
Act Fast, Save Your Carpet
When it comes to spills on carpets, time is of the essence. Whether it's a coffee spill at the office or juice stains at home, acting swiftly can be the difference between a temporary mess and a permanent stain. In our bustling Singapore, where every moment counts, quick reactions are crucial.
Simple Steps to Manage Spills
Here's what you can do immediately after a spill:
Blot, Don't Rub: Gently dab the spill with a clean, absorbent cloth. Rubbing can push the liquid deeper into the fibers, making the stain harder to remove.
Use Water Wisely: If the spill is water-soluble, use a bit of cold water to dilute it, and then blot again. Avoid using hot water, which can set certain types of stains.
Avoid Over-the-Counter Stain Removers: Some products can do more harm than good. They might set the stain or damage the carpet fibers.
When Stains Set In
Sometimes, despite our best efforts, spills turn into stains. This is where Big Red steps in. With over three decades of experience in carpet and upholstery care in Singapore, we understand the nuances of different carpet fibers and stains.
Big Red's Expertise in Stain Removal
Advanced Techniques and Equipment: We use state-of-the-art technology and cleaning methods tailored to each specific type of stain and carpet fiber.
Eco-Friendly and Safe Solutions: Our cleaning solutions are safe for your family, pets, and the environment, aligning with Singapore's commitment to a green and sustainable future.
Professional Insight and Care: Our team's expertise extends beyond cleaning. We offer advice on maintaining your carpets, preventing future stains, and extending the life of your carpets.
Prompt action can prevent many spills from becoming stains, but for those tough, stubborn stains, Big Red is here to help. Trust us to restore your carpets to their former glory, ensuring a clean, healthy, and aesthetically pleasing environment for both your home and office spaces in Singapore.
Big Red: Your Ultimate Partner in Expert Carpet Care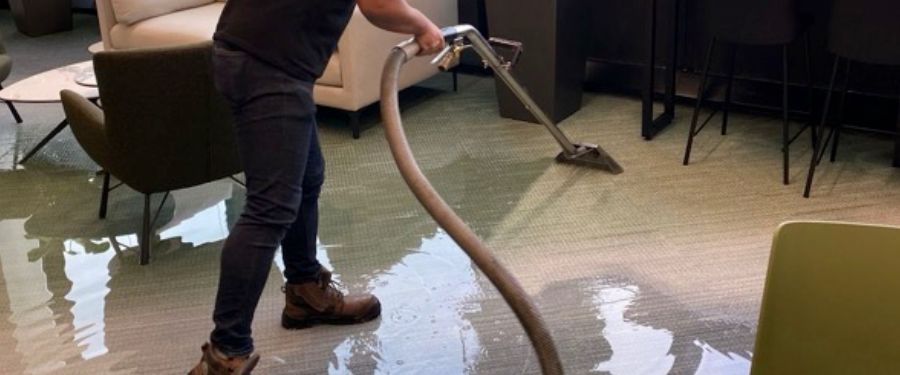 Navigating the complexities of carpet maintenance can sometimes feel overwhelming. Whether you're grappling with persistent stains, battling allergens, or simply seeking a thorough refresh for your carpets, Big Red is here to ease your concerns. As Singapore's premier carpet cleaning specialists, we pride ourselves on delivering exceptional, eco-friendly carpet care solutions tailored to your unique needs.
At Big Red, we are proud to contribute to the elegance and luxury that define esteemed establishments like MBS, Sofitel, Fullerton Hotel, and Shangri-La. Our commitment to maintaining their prestigious ambiance extends to the meticulous care of their carpets. We understand that these iconic hotels are more than just places to stay; they are symbols of sophistication and comfort. That's why we employ our proprietary carpet cleaning and maintenance system, specifically designed to tackle even the most challenging stains without compromising the integrity and appearance of these exquisite carpets. Our expert team is trained to handle the unique demands of such high-end environments, ensuring that every square inch of carpeting reflects the hotels' commitment to excellence and luxury. With Big Red, you can trust that the carpets in these iconic spaces are not just clean, but a testament to our unwavering dedication to quality and attention to detail."
Our dedicated team at Big Red combines years of expertise with state-of-the-art techniques to tackle even the toughest of carpet challenges. We understand that each carpet has its own story and requires a specialized approach. That's why we're committed to providing services that go beyond mere cleaning – we aim to rejuvenate your carpets, enhancing both the health and aesthetics of your space.
If your carpets are detracting rather than adding to the beauty and comfort of your environment, it's time to take action. Contact Big Red for a consultation or to schedule a comprehensive cleaning session at 6241 9443 or send an email to info@bigred.com.sg. We're not just about making carpets look good – we're about restoring them to a state that positively impacts your living or working environment.
Explore our range of services on our website or reach out to us directly. At Big Red, your carpets are more than just a part of your decor; they're a key element of your environment. Let us help you maintain them in a way that ensures they are a source of comfort and pride. Join us on this journey to a cleaner, healthier home or office, with carpets that look and feel as good as new!
FAQs on Carpet Cleaning
Professional carpet cleaning removes deep-seated dirt, allergens, and bacteria that regular vacuuming can't. It can also extend the life of your carpet and improve indoor air quality.
It's recommended to have your carpets professionally cleaned every 12 to 18 months. However, homes with pets, children, or high foot traffic might need more frequent cleaning.
We primarily use steam cleaning (hot water extraction), but we also offer dry cleaning and shampooing, depending on the carpet's condition and type.
Absolutely. We use eco-friendly and non-toxic cleaning solutions that are safe for homes with pets and children.
While professional cleaning can remove most stains, the success rate depends on the stain's nature and age. We assess each stain individually and use targeted treatments.
Typically, carpets dry within a few hours after cleaning. However, this can vary based on the cleaning method used and environmental factors like humidity.
Yes, we offer specialized treatments that target allergens, providing a healthier environment, especially for those with allergies or asthma.
No, our cleaning processes are designed to prevent any shrinkage, ensuring the integrity of your carpet's size and shape is maintained.
Yes, our cleaning processes are compatible with carpets laid over underfloor heating systems.
We recommend removing small items and valuables from the rooms to be cleaned. If possible, vacuuming the carpet beforehand can also help achieve the best results.
The duration depends on the room size and carpet condition. On average, it takes about 20-30 minutes per room.
Yes, besides using eco-friendly solutions, professional cleaning improves indoor air quality and extends the life of your carpets, reducing waste.