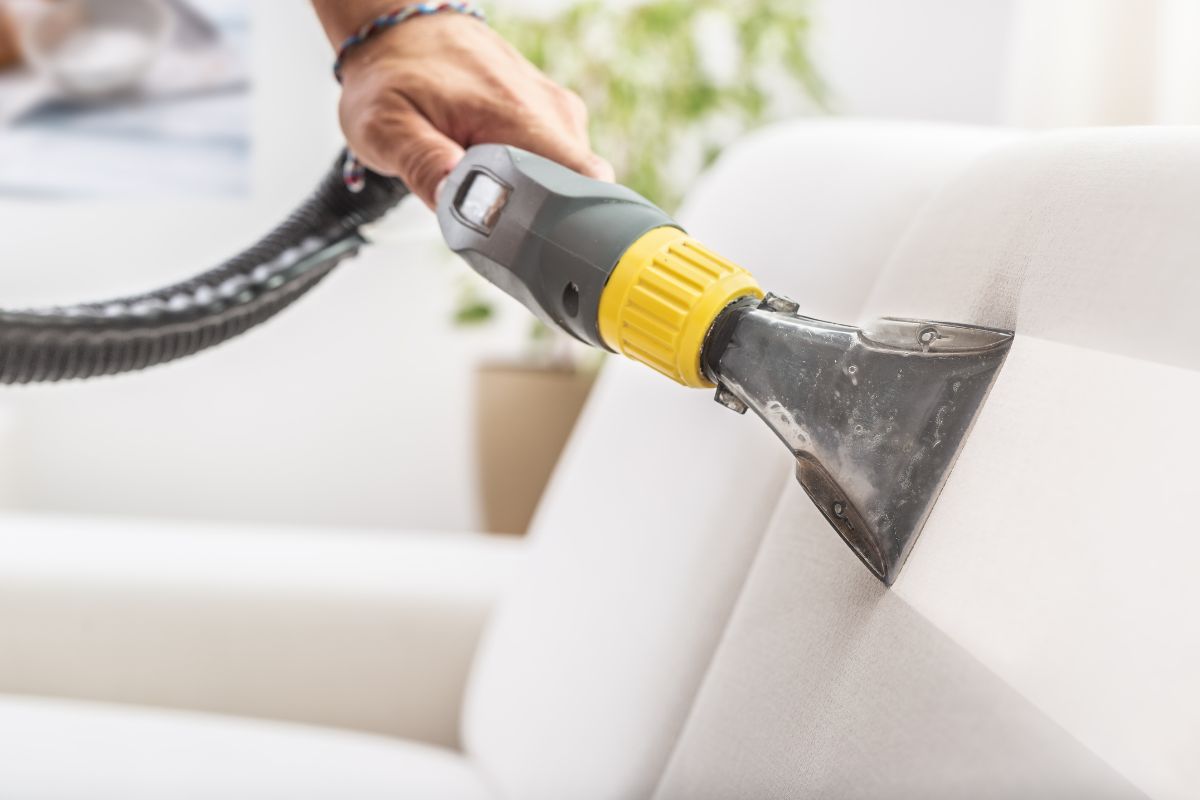 Revealing the Hidden Truth: Why Upholstery Cleaning is Essential for Your Home
Have you ever stopped to think about what's lurking beneath the surface of your favorite sofa or armchair? It's a question we often overlook in the hustle and bustle of daily life, yet the answer is crucial to both our homes and health. Upholstery cleaning, a task sometimes relegated to the bottom of our to-do lists, holds the key to not only preserving the beauty and longevity of our cherished furniture but also to ensuring a healthier living environment.
At first glance, your couch may seem just a comfy spot for relaxing after a long day. However, it's also a silent guardian, constantly collecting stories in the form of dust, allergens, and occasional spills. Over time, these uninvited guests can accumulate, turning your upholstery into a hidden haven for dust mites and bacteria. This not only affects the aesthetic appeal of your furniture but can also have a subtle yet significant impact on the air quality in your home.
But here's the good news: regular upholstery cleaning is like a rejuvenating spa for your furniture. It's not just about spot-cleaning stains or vacuuming away visible crumbs. Think of it as a thorough revitalization that extends the life of your furniture, restores its original beauty, and creates a healthier environment for you and your loved ones. This blog aims to unfold the layers of upholstery care, guiding you through the benefits and techniques of effective cleaning and maintenance. Whether you're a seasoned homeowner or just starting to feather your nest, you'll find valuable insights and tips to keep your upholstered furniture looking and feeling its best.
So, let's embark on this journey together, discovering how a simple act like cleaning your upholstery can breathe new life into your home and wellbeing.
Unveiling the Essence of Comfort: Upholstered Furniture Care and Maintenance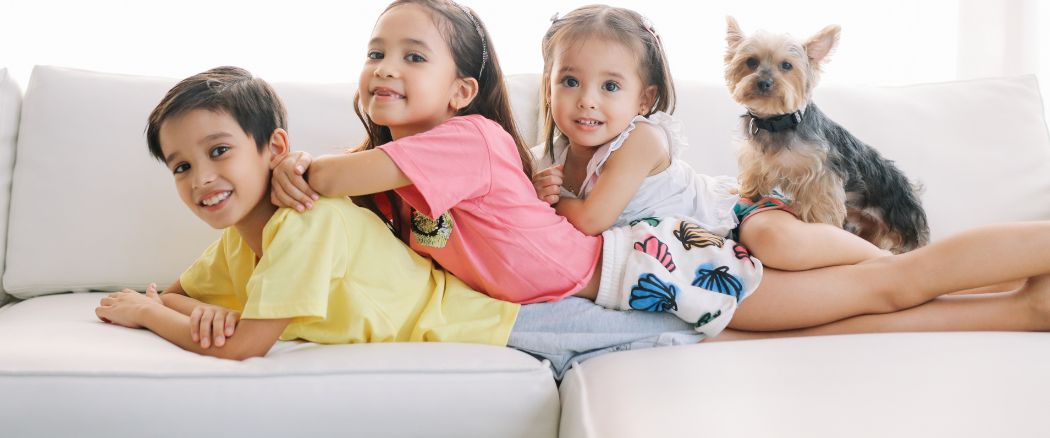 When you settle into your favorite chair or sprawl out on your sofa, have you ever wondered what makes these pieces so inviting and enduring? The secret lies in their upholstery – the fabric or leather that dresses them up and offers you comfort. Just like your wardrobe, your furniture's upholstery comes in various materials, each with its own personality and care needs. Let's unwrap these layers to understand how best to care for them.
Fabric Upholstery: The Cozy Classic: Fabric is like the comfortable t-shirt of the upholstery world. Common in most homes, it invites you to relax and unwind. However, just like your favorite tee can hold onto stains, fabric upholstery is adept at absorbing spills and collecting dust. Cleaning it often involves vacuuming and spot-cleaning. Think of it as doing laundry; regular cleaning keeps it fresh and extends its life.
Leather Upholstery: The Sophisticated Protector: Leather upholstery is akin to that stylish leather jacket you reserve for special occasions. It's durable, sleek, and has a unique charm. But, just like your jacket needs occasional conditioning to prevent cracks and retain its luster, leather furniture requires special cleaners and conditioners to maintain its elegance and prevent drying out or cracking.
Velvet Upholstery: The Delicate Diva: Velvet, the evening gown of upholstery, is luxurious and delicate. Its plushness can transform any room into a more elegant space. However, it's also prone to collecting dust and losing its sheen. Regular gentle vacuuming and careful spot-cleaning, much like handling a delicate silk scarf, are essential to keep it in pristine condition.
Microfiber Upholstery: The Modern Marvel: Microfiber is the high-tech athletic wear of upholstery. It's known for being stain-resistant and durable, making it a favorite for households with kids and pets. Cleaning microfiber can be as simple as using a damp cloth and a mild detergent, like washing your sports gear.
Understanding the needs of your upholstery is key to keeping it looking and feeling great. Each type, with its unique qualities, asks for a tailored approach to cleaning and maintenance. It's not just about keeping it clean; it's about preserving those moments of comfort and relaxation that your furniture provides. So, next time you relax on your couch or chair, remember that a little care goes a long way in preserving these vital pieces of your home's story.
Beyond the Surface: The Health and Aesthetic Impact of Clean Upholstery
Did you know that your cozy sofa can be a haven for up to 200,000 bacteria per square inch? This startling fact brings to light a hidden aspect of our home environment. While your upholstery might look clean on the surface, it can harbor allergens, dust mites, and bacteria, which can significantly impact your health. Prolonged exposure to these hidden guests can lead to allergies, respiratory issues, and a general decline in indoor air quality, affecting everyone in the home, especially those with asthma or allergies.
But the impact of dirty upholstery isn't just limited to health. Imagine a family stepping into their living room after a professional upholstery cleaning. The transformation is immediate – the colors of the furniture are brighter, the texture more inviting. The family feels a renewed sense of comfort and pride in their home. It's as if the room has been given a new lease of life, reflecting a clean, well-cared-for environment.
This dual impact on health and aesthetics highlights the importance of regular upholstery cleaning. It's not just about maintaining appearances; it's about creating a healthier, more inviting space for you and your loved ones. So, the next time you relax on your couch, remember that its cleanliness plays a vital role in the overall wellbeing of your home.
Upholstery Cleaning Strategies: DIY vs. Professional Services
Choosing between DIY and professional upholstery cleaning is like deciding between a do-it-yourself home project and hiring an expert. Each has its place, depending on your needs and circumstances.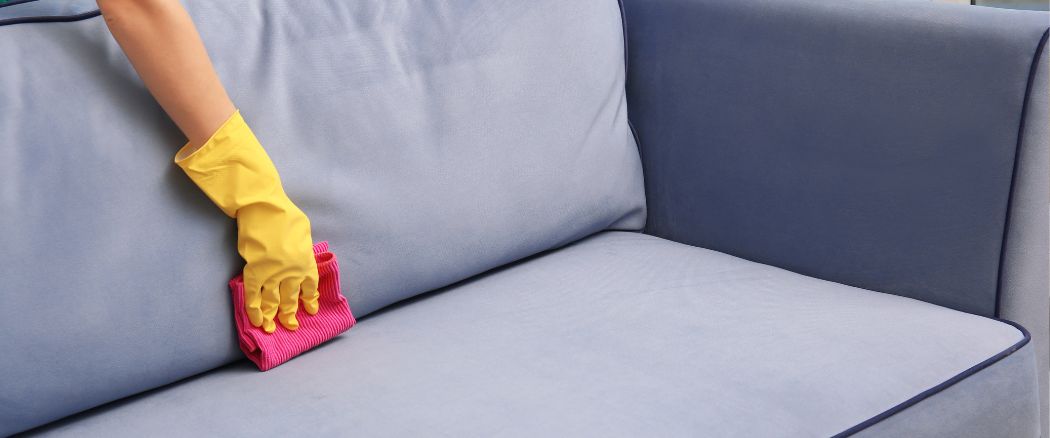 DIY Cleaning: The Self-Service Route
DIY upholstery cleaning is akin to a home gardening project. It's cost-effective and gives you control over the cleaning process. It's great for regular maintenance, like removing light stains or freshening up the fabric. However, much like a tricky home repair, deeper stains and delicate fabrics can pose a challenge. Without the right equipment or cleaning solutions, you might not achieve the desired results, or worse, damage your furniture.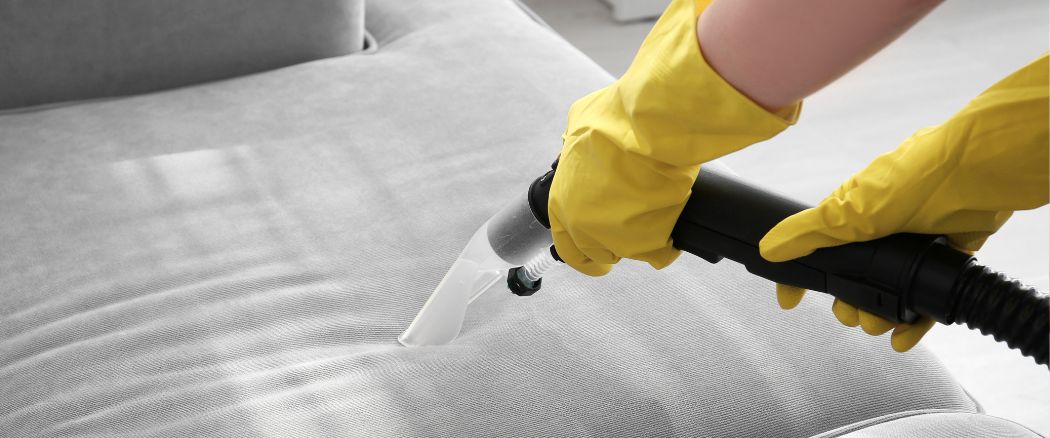 The Art of Professional Upholstery Cleaning: A Step-by-Step Guide
Professional cleaning, on the other hand, is like calling in a seasoned gardener. It's more costly but offers a depth of cleaning that's hard to achieve on your own. Professionals use specialized equipment and techniques to clean all types of upholstery safely and effectively, even tackling tough stains and delicate materials. Their expertise can extend the life of your furniture and ensure a thorough clean.
In choosing between DIY and professional cleaning, consider the complexity of the job and the value of your furniture. For everyday upkeep, DIY is sufficient, but for more challenging tasks, professional services offer a safe and thorough solution. The key is to weigh convenience, cost, and the level of care your furniture requires.
Upholstery Revival: The Art of Professional Cleaning
Embarking on a professional upholstery cleaning service is like giving your furniture a new lease on life. This process, often shrouded in mystery, is a fascinating journey of transformation. Let's walk through the steps of professional upholstery cleaning, shedding light on how each stage contributes to reviving your cherished pieces.
Inspection and Pre-Test: The journey begins with a thorough inspection. Think of it as a doctor's check-up for your furniture. Cleaning experts examine the upholstery to understand its fabric type, color fastness, and any specific stains or areas of concern. This step ensures that the right cleaning method and solutions are chosen, tailored to your furniture's unique needs.
Preparing the Area: Before diving into the actual cleaning, the surrounding area is prepared to protect your home. It's like setting up a canvas for an artist, ensuring that the masterpiece (your furniture) is the sole focus, without any unintended splatters or spills around.
Vacuuming: Vacuuming is the unsung hero of upholstery cleaning. This step removes dry soil, dust, and debris, clearing the way for more effective wet cleaning. It's akin to brushing off dirt from a treasure before polishing it.
Spot Treatment: Here, specific stains are addressed with specialized solutions. Think of it as a targeted approach, like using a precise remedy for a specific ailment. This step is crucial for ensuring that stubborn spots receive extra attention.
Deep Cleaning: This is where the magic happens. Using advanced cleaning equipment and solutions, professionals deeply cleanse the upholstery. This process removes embedded dirt, allergens, and bacteria, rejuvenating your furniture. It's like a deep-sea dive, uncovering and removing the hidden impurities.
Rinsing and Extraction: After the deep clean, the upholstery is thoroughly rinsed, and the dirty water is extracted. This step is essential for leaving your furniture free of residue and feeling fresh.
Grooming and Drying: Finally, the upholstery is gently groomed to set the fibers right and expedite drying. The drying process is carefully monitored to ensure your furniture is ready for use as soon as possible, restored to its former glory.
Throughout this process, our company employs unique techniques and eco-friendly solutions, ensuring the best care for your furniture and the environment. We believe in not just cleaning but rejuvenating your upholstery, ensuring it remains a source of comfort and pride in your home.
Singapore Stories of Upholstery Transformation
In Singapore's dynamic landscape, where every furniture piece is valuable, upholstery restoration plays a pivotal role. Here are four brief yet inspiring cases from the Lion City that demonstrate the remarkable impact of this craft.
Case Study 1: Sentosa Cove's Sofa Transformation
Mrs. Lee's sofa in Sentosa Cove, a hub for family memories, was rejuvenated after losing its charm to time. Restored to its vibrant and comfortable state, Mrs. Lee expressed joy, saying, "It's heartwarming to see our beloved sofa, a witness to so many family moments, come back to life."
Case Study 2: Tiong Bahru's Heirloom Chair
In Tiong Bahru, Mr. Tan's treasured vintage armchair, inherited from his grandfather, underwent a significant transformation. Post-restoration, he shared, "It's incredible to see this piece of our family history regain its old glory."
Case Study 3: Woodlands HDB Dining Chair Revival
The Kohs in Woodlands refreshed their worn dining chairs instead of replacing them, leading to a remarkable transformation. "They look brand new! We're thrilled and saved much by restoring instead of replacing," Mrs. Koh remarked.
Case Study 4: Orchard Road Office Makeover
An Orchard Road office's reception seating, crucial for its professional image, received a skilled restoration, impressing clients and enhancing the office's appeal. "The change was immediately noticeable, adding a refreshed professional vibe," noted the office manager.
These Singapore stories highlight how restoring upholstery can infuse life into furniture, evoking nostalgia and delivering practical benefits, exemplifying the beauty of preserving what we already cherish.
Upholstery Aftercare: Maintaining Freshness and Longevity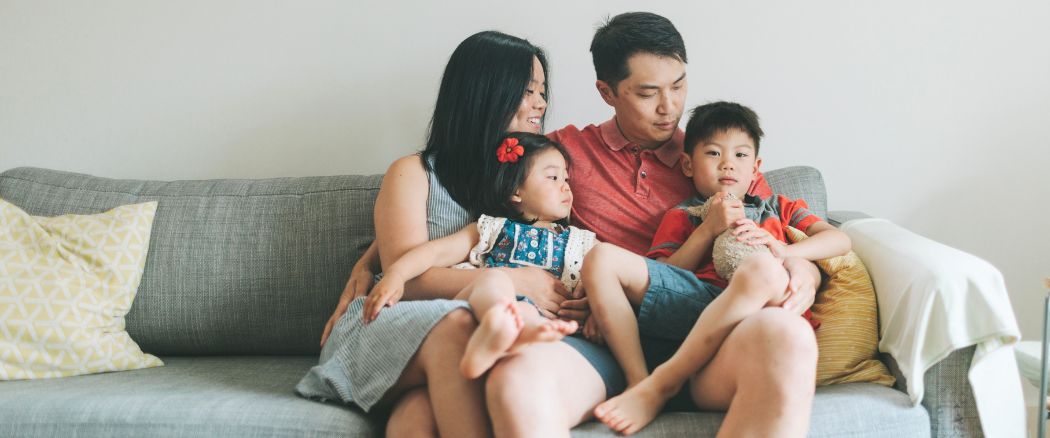 Maintaining the freshness of your upholstery after a professional clean is easier than you might think. Here's a quick guide to help you:
Vacuum Weekly: Just like dusting your shelves, vacuum fabric upholstery weekly to prevent dust buildup. Use a soft brush attachment to be gentle on the fabric.
Spot Clean Promptly: For spills, blot immediately with a clean, dry cloth. For leather, use a damp cloth; for fabric, opt for a mild cleaner suitable for the material.
Avoid Sunlight: Prolong the life of your upholstery by keeping it away from direct sunlight, which can fade fabrics and crack leather.
Schedule Professional Cleaning: Aim for a professional deep clean every 12 to 18 months, depending on usage and household needs.
Rotate and Fluff Cushions: Regularly rotate and fluff cushions to prevent uneven wear and maintain their shape.
By following these straightforward steps, you can easily extend the life and appearance of your freshly cleaned upholstery.
Selecting the Right Upholstery Cleaning Service: Your Trusted Partner
Selecting the right upholstery cleaning service is like choosing a trusted mechanic for your car – you want someone reliable, skilled, and transparent. Here's a handy checklist to help you find a service provider that meets your needs:
Reputation and Reviews: Look for services with positive customer feedback and strong testimonials. It's like asking friends for restaurant recommendations – personal experiences often speak volumes.
Experience and Expertise: Check their background. How long have they been in business? Do they have expertise in dealing with your type of upholstery? It's like finding a chef who specializes in your favorite cuisine.
Insurance and Certifications: Ensure they are fully insured and certified. This is akin to checking if a doctor is board-certified – it gives you confidence in their professionalism and accountability.
Cleaning Methods and Equipment: Inquire about the cleaning methods and equipment they use. Are they suitable for your upholstery material? It's like asking about the ingredients in a dish for dietary concerns.
Customer Service: Gauge their customer service. Are they helpful and willing to answer your questions? Good customer service is like having a helpful guide in an unfamiliar city.
Remember, the goal is to find a service that offers quality, reliability, and excellent customer service, ensuring your upholstery is in capable hands.
Upholstery Care: Paving the Way to a Healthier and More Beautiful Home
As we reach the end of our upholstery cleaning journey, let's remember the essentials: Upholstery, like any cherished possession, requires care and attention. Whether you opt for the DIY approach for routine maintenance or choose professional services for a deeper clean, each method plays a crucial role in preserving the life and appearance of your furniture.
Professional upholstery cleaning stands as a cornerstone in maintaining not just the aesthetics of your furniture but also the health and ambiance of your home. It goes beyond surface cleaning, delving into the fabric to extract hidden dirt, allergens, and stains, thus contributing to a cleaner, healthier living environment.
In conclusion, the choices we make in caring for our upholstery are reflections of our commitment to a clean, vibrant, and healthy home. As you ponder the best approach for your furniture, remember that these decisions not only affect the lifespan of your upholstery but also the quality of your everyday life. Embrace the journey of upholstery care as an integral part of creating and maintaining a space that is both beautiful and nurturing.
Ready to Transform Your Home? Connect with Big Red Singapore for Expert Upholstery Care
Thank you for joining us on this insightful journey through the world of upholstery care. If you're ready to breathe new life into your furniture or have any questions about our services, Big Red Singapore is here to help.
Give us a call at +65 6241 9443 or email us at info@bigred.com.sg to learn more or to schedule your professional upholstery cleaning service. We're excited to assist you in making your home a cleaner, healthier, and more beautiful space. Your satisfaction is our top priority, and we look forward to serving you!