As Singapore moves towards an endemic approach of living with the coronavirus, most workers will inevitably begin to return to their offices. However, some employees tend to focus on projects and deadlines while ignoring the upkeep of their workspaces. One survey revealed that one in 10 office workers cleans their desk just once a month, and nearly one in 10 admit their workstation never gets disinfected. It is crucial that office sanitation is kept to the highest standards not only for the protection of employees but also their families and the community at large. A clean and hygienic environment in the office also plays a large role in ensuring employees feel comfortable spending prolonged periods in the office. With that in mind, we would like to raise some key approaches that can be taken to help keep our office spaces clean and sanitised.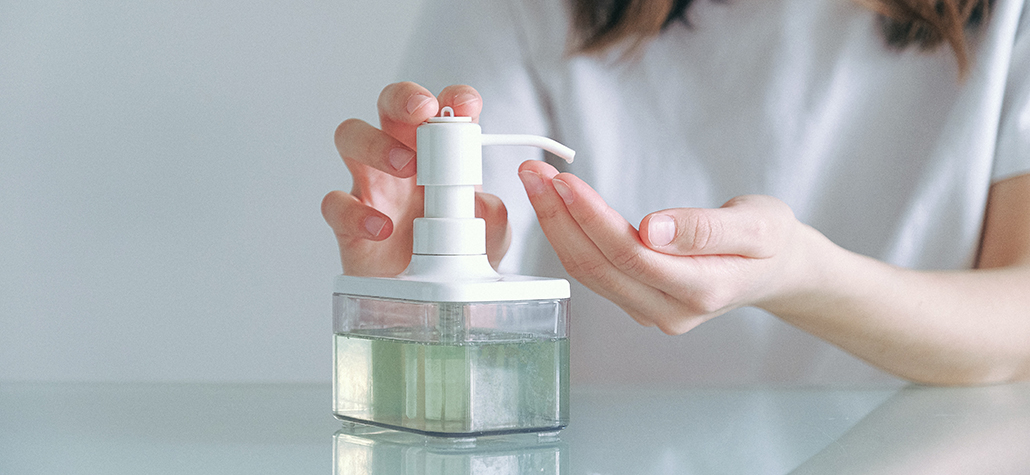 Hand Sanitation
Our hands come into contact with a plethora of surfaces on a daily basis. Every hour we can have touched our keyboards, mouse, fridge handles, door handles, railings, and the like. With so many contact points, an ideal solution to slow the spread of the virus through surfaces is to place hand sanitisers around the office. The percentage of alcohol in hand sanitiser is key to its effectiveness. We recommend ensuring that all alcohol-based hand sanitisers contain at least 70% alcohol content. If non-alcohol based hand sanitisers are to be used, it should be ensured that they have been tested against the coronavirus and are able to effectively inactivate the virus within a reasonable time.
Where we place hand-sanitisers are also critical. Placing them near office entrances, lift lobbies, boardrooms, and hallways will encourage their usage as employees will walk past these dispensers frequently. Each employee can also be provided with individual hand-sanitisers at their table for their use. It is also crucial to ensure that soap dispensers around the office and in the washrooms are refilled regularly and signs are placed around to encourage the usage of the sanitation facilities in the office.
High Touch Areas
Inside an office, numerous high-touch surfaces, as well as hard-surface and carpet floors, inevitably attract germs and stains. It is crucial to maintain these areas to promote a hygienic and clean workplace. There should be proper management and schedule to ensure frequent cleaning of high-touch surfaces. Employees constantly come into contact with many surfaces in the office and this can lead to pathogens moving from surface to surface rapidly spreading around the entire office.
Staff should also be provided with disinfectant wipes and sprays to regularly disinfect their workstations on a daily basis. To handle these surfaces, seek out versatile, non-toxic disinfectant wipes that deliver fast-acting, broad-spectrum disinfection with enhanced cleaning power. This is especially important if the office employs a desk-sharing policy where employees do not have assigned seating. Ideally, cleaning solutions provided to employees should have short contact times to ensure that pathogens on surfaces are inactivated before the solution dries. They should also be gentle on surfaces and safe for staff and guests in the office.
Common Rooms
Common rooms such as boardrooms and pantries are the most likely areas for the spread of viruses as it is hard to control the usage and no individual is in charge of its cleanliness. Pantries have been shown to contain large pools of bacteria and pathogens due to high footfall and insufficient cleaning. High touchpoints in pantries such as the handles and buttons of microwaves, fridges, and other surfaces such as tables, should be sanitised regularly. Ideally, this is to be done before and after mealtimes.
Boardrooms are equally important as they face heavy usage from multiple groups of people on a daily basis. Switches, remotes, and tables are all common areas that need to be sanitised frequently. Ideally, board rooms should be cleaned and sanitised after every meeting to reduce the risk of transmission.
Applying an Antimicrobial Coating
Anti-microbials are substances that are either applied to surfaces or integrated into the matrix of the surface material to kill micro-organisms. They will target unwanted microbes and prohibit their growth and viability. They generally work continuously throughout their lifecycle to constantly reduce the number of microbes on the surface of the product. They suppress any further growth of microbes. Here at Big Red, we employ BRShield, a quaternary based organo-silane compound that can continuously disinfect surfaces and provide consistent, residual protection against 99% of all known pathogens and deliver a 99.99% reduction in their numbers for at least 180 days after application. Not only will this help to reduce the workload on the cleaning staff, but it can also help to create an appealing environment for staff and visiting clients.
Contact Big Red for all your disinfection and antimicrobial coating needs today!
Related Posts: