For over 35 years, Singapore's most successful cleaning and disinfection service companies have been offering the best products and the highest levels of service to the local community. Now, 'Big Red' is continuing its battle to protect Singaporeans from the spread of COVID 19 by defending front-line refuse-disposal staff employed by one of Singapore's leading waste management companies Wah & Hua Pte. Ltd.
As we know from recent experience, the virus tore through our front-line labor force with unparalleled pace in the early stages of the pandemic, accounting for the majority of the confirmed cases in Singapore. The majority of our contract staff were quarantined inside their dormitories, which had a huge negative impact on the delivery of Singapore's infrastructure services such as public cleansing, waste disposal, and sanitation.
BRShield Self-Disinfecting Antimicrobial Solution
More than a year later, we are facing a 'second outbreak' of Corona Virus transmission, this time with a much more transmissible version of the virus. It has already reached Singapore and is once again beginning to spread. As a result, it is more crucial than ever that we aim to shield our front-line staff from unnecessary risk so that they can continue to provide these critical services without interruption.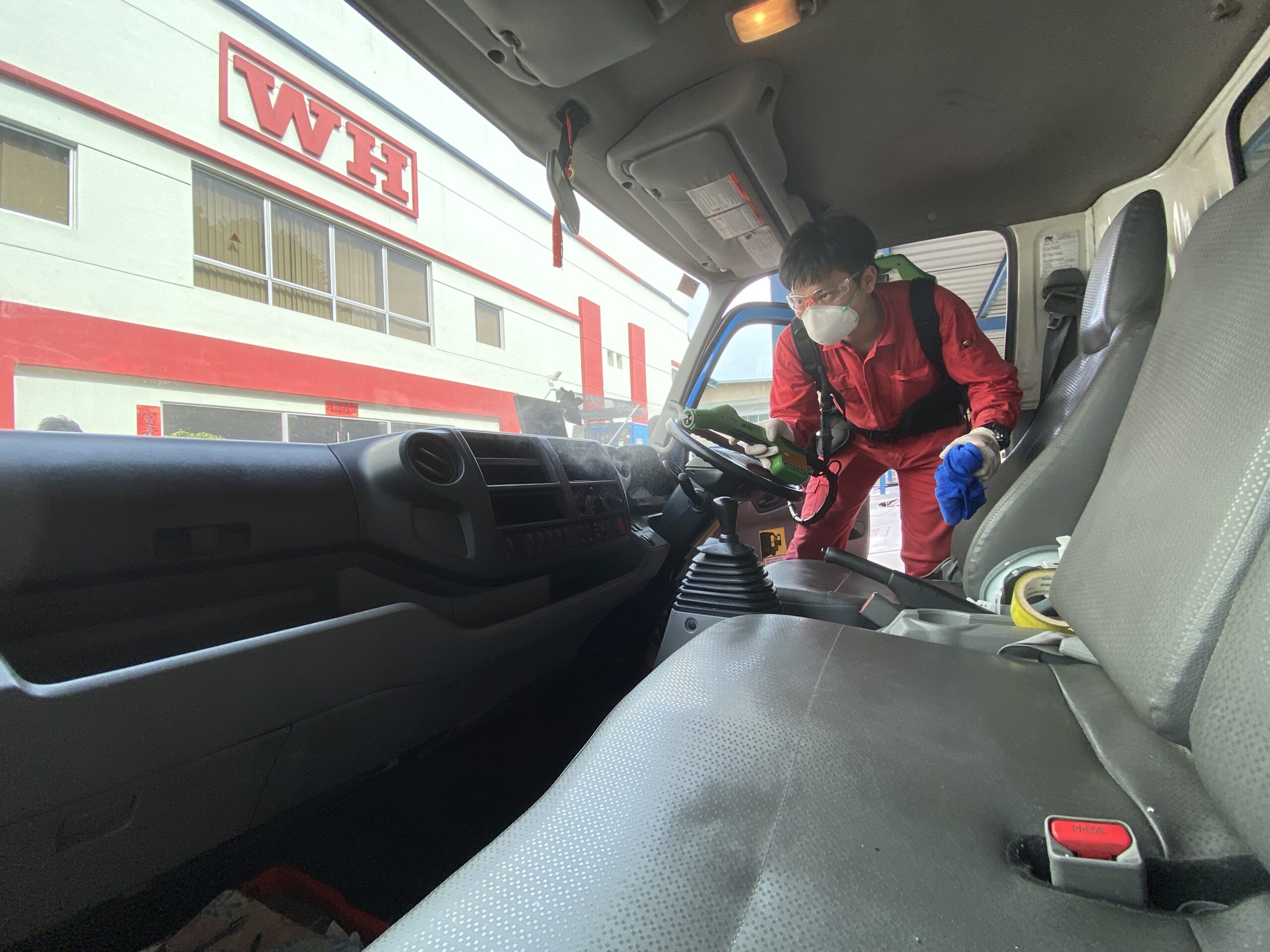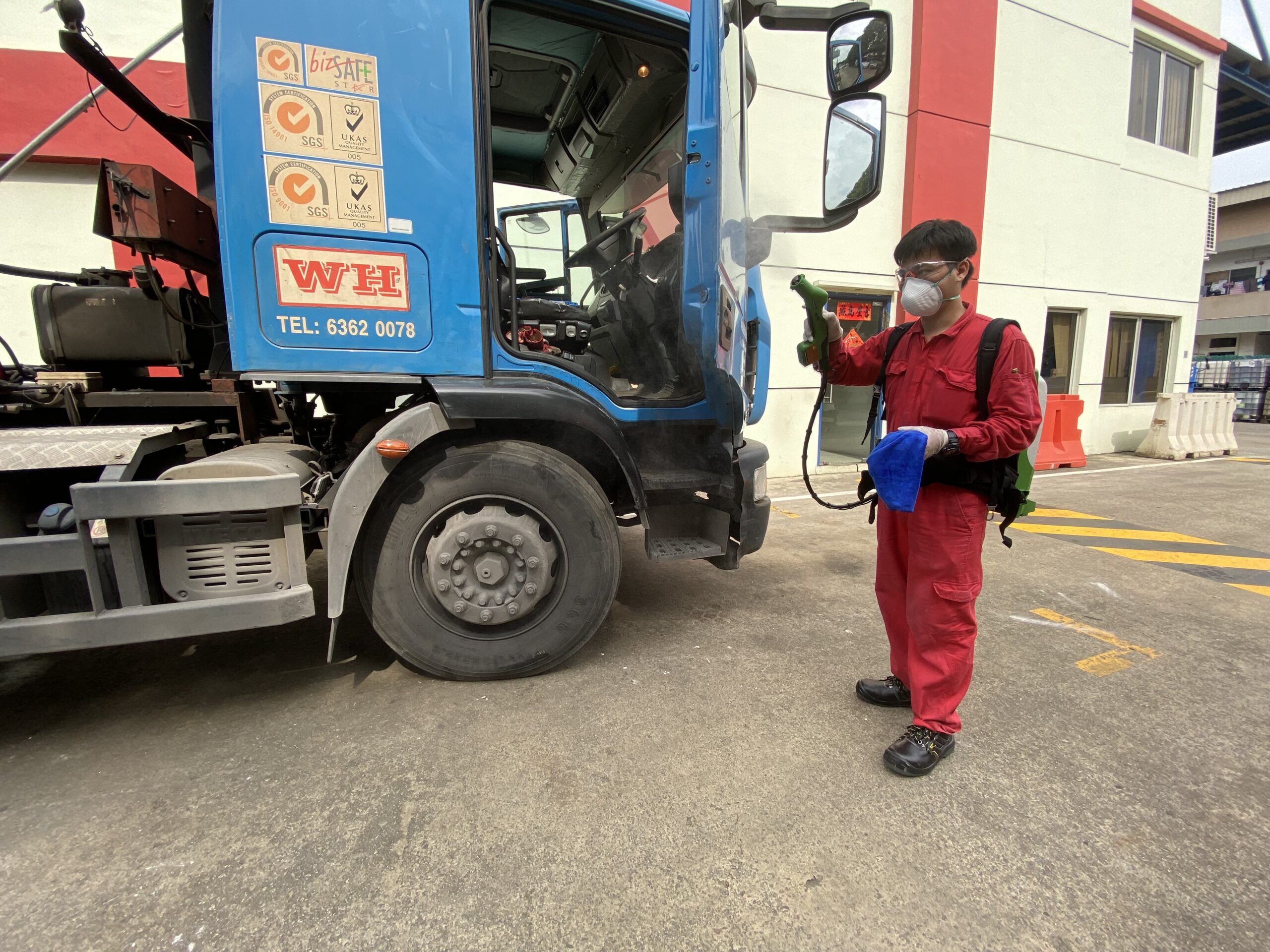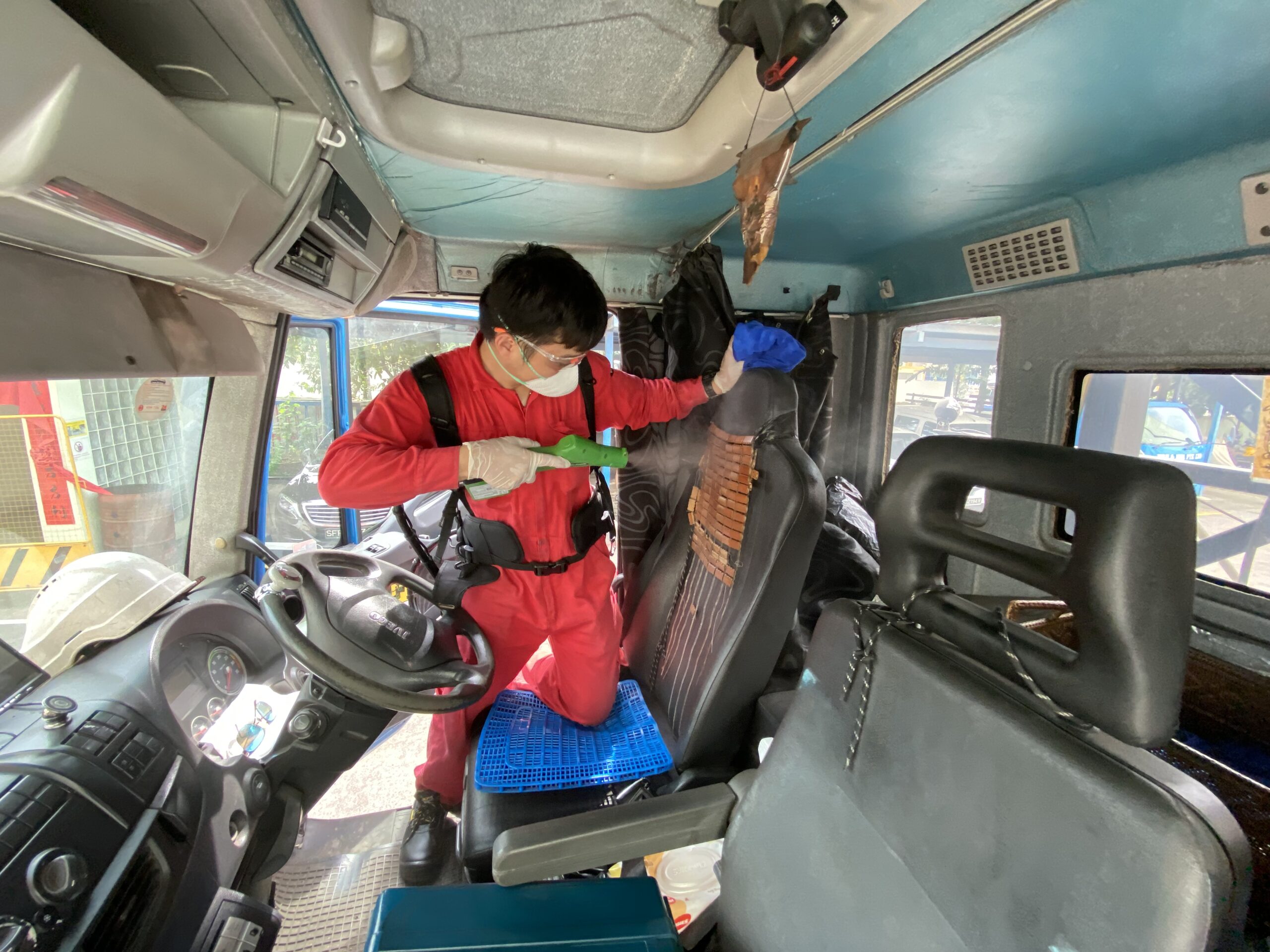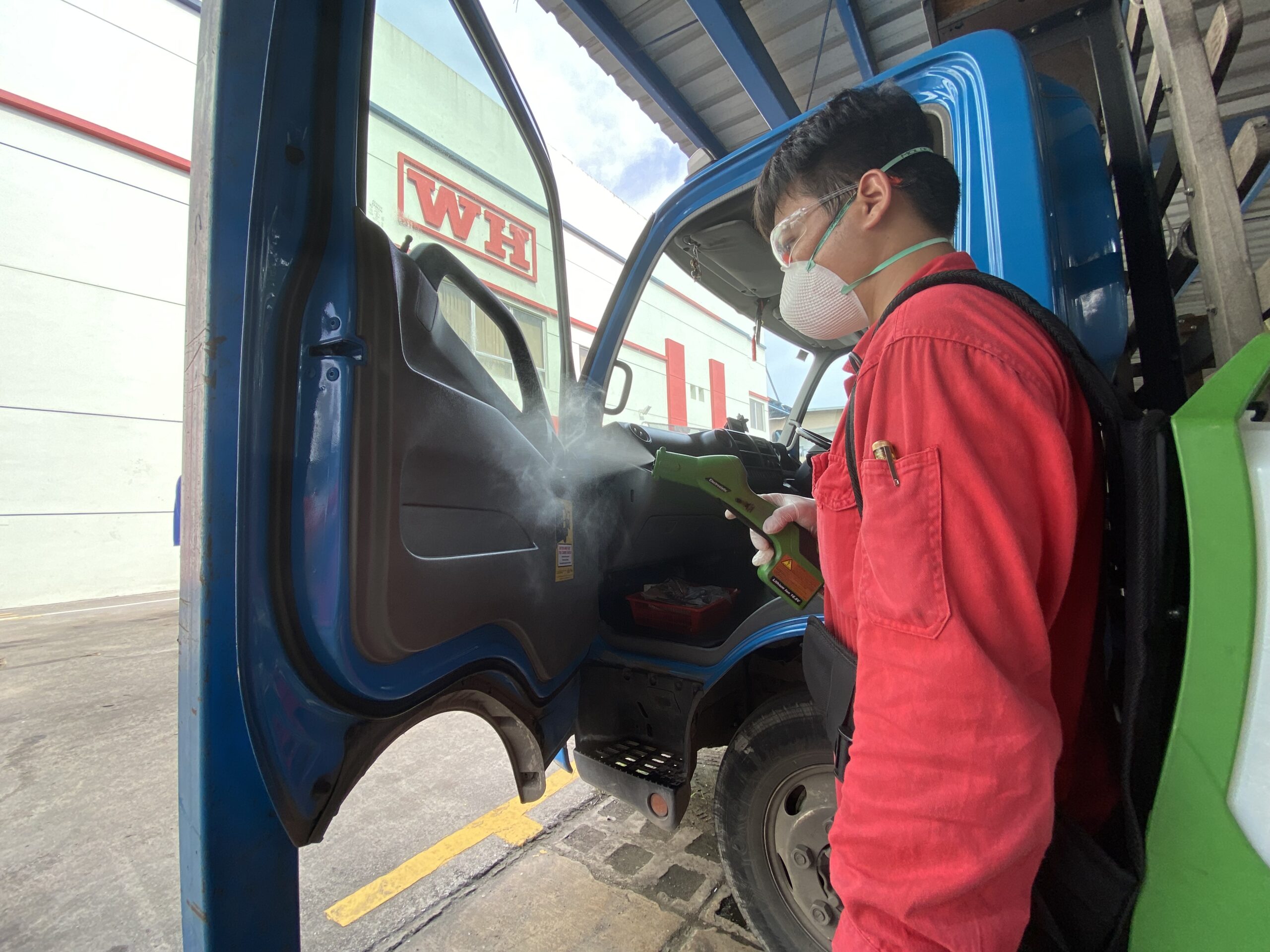 Antimicrobial Solutions for Every Surface
As a result, Big Red is working closely with Wah & Hua, one of Singapore's largest integrated waste management firms, and their fleet of waste collection vehicles to protect their drivers and waste collection operatives from infection. The key focus of this project would be to use BRShield, a long-lasting residual disinfectant, to treat all interior surfaces and upholstery of refuse collection vehicles. This would ensure that any pathogenic viruses (and bacteria) are killed on contact, providing continuous protection for waste collection workers in their vehicles. Due to the unique formulation of BRShield, the surfaces that have been treated within the refuse vehicles will remain free of viral contamination for up to one year.
Related Posts