Singapore's leading disinfection company, Big Red has rolled out a BR Shield program to combat the germs and viruses that could be residing in your car.
Whilst hand sanitizers and mask have been on-demand and highly utilized since the outbreak of COVID-19, it is just as essential for us at BIG RED to ensure that "high touch surfaces" in your vehicle are also continuously free from germs in order to contain the spread of infection which is for the well-being of everyone.
How does BR Shield work?
BR Shield is a reactive saline quaternary ammonium compound. When applied as a liquid to any surface material, the active ingredient in BR Shield forms a colorless, odorless, positively charged polymer coating which chemically bonds, virtually irremovable on the treated surface.
Unlike traditional disinfectant products which only destroy pathogens during the initial wet contact time, the BR Shield surface treatment product remains effective for up to 6 months. Conventional disinfectant products can kill pathogens only during application and have a high probability of surfaces becoming contaminated again when next touched by a person carrying and spreading infectious pathogenic organisms.
Furthermore, sanitizing using conventional disinfectants is only effective when the proper dilution rate, method and contact time is followed. The BR Shield is not a conventional disinfectant, but rather, it complements and reinforces the effectiveness of existing cleaning and disinfection methods. It is proven to be effective against any microorganism with or without outer cell membranes.
Like all other approved disinfectants with proven virucidal claims, this innovative product is also a virucidal agent and is therefore perceived to be able to kill the COVID-19 virus too.
The technology behind the Big Red Shield has recently been utilized by Canadian transport operator CamTran, to help protect over 50,000 staff and their passengers. It has also been found to be extremely effective in a global public transit whitepaper report by Engineering Consultants WSP.
Therefore, BR Shield is an excellent disinfectant which in a single application provides the treated surfaces with long-term anti-viral and antimicrobial properties.
Reduce Cross Contamination
The treated surface becomes inhibitory for the development of microbes. The destruction of the microorganisms on contact with treated surface reduces the risks of cross-contamination and the spread of pathogens.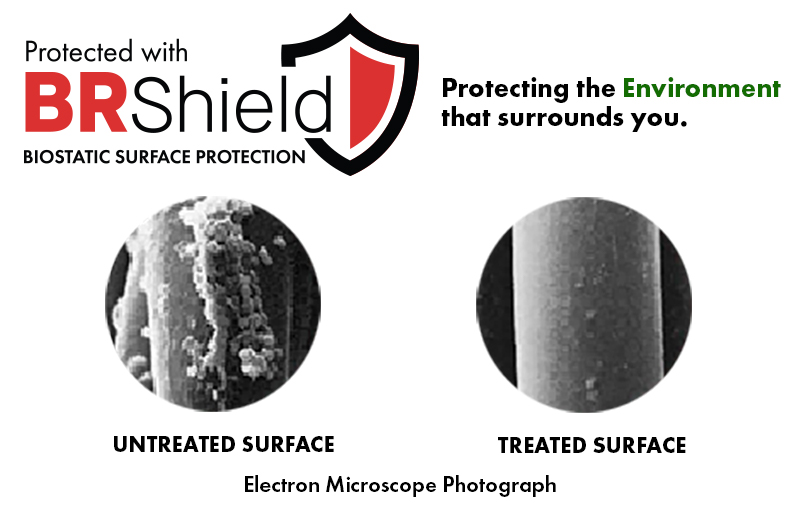 Kavin Bakhda, Big Red marketing manager stated that "It is already well proven that COVID-19 spreads through people coming into contact with contaminated surfaces and that the virus can persist on surfaces for extended periods of time, thereby increasing the risk of contagion.
Regular cleaning procedures are of course, paramount in all hygiene-sensitive environments; however, what happens to the bio-loading of surfaces in between cleaning is often not properly considered. By deploying BR Shield to protect inanimate surfaces, the worry of continuous contamination between scheduled cleaning frequencies is eliminated."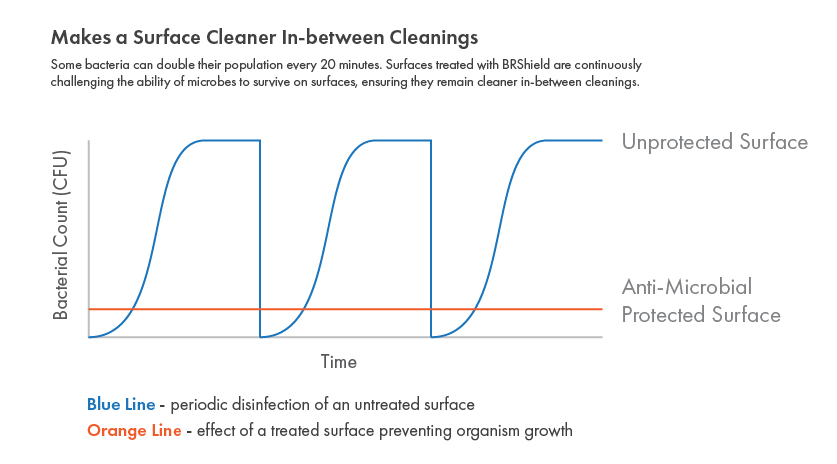 With the launch of BR Shield for vehicles, we aim to provide vehicle owners and Singapore's essential workers with the ability to commute safely during and post Circuit Breaker period.
Advantages of BRShield Program
BR Shield continuously kills 99.99% of pathogenic organisms 24 hours a day for six months
The BR Shield Program is your best defense on guard 24 hours, seven days a week, 365 days a year
BR Shield value adds in supplementing your existing efforts in infection control and providing your second line of defense
The only anti-pathogenic protection system in Singapore to guarantee the efficacy of the BR shield treatment for Six Months on all treated surfaces, or your money back