Currently, there are more than 634,000 passenger cars in Singapore, the average Singaporean is said to spend 9 hours a week in their car. This adds up to roughly 470 hours in a year. In general, the inside of an automobile is a confined and often shared space, and several reports in the past decade indicate that its occupants thus face a higher risk of exposure to a variety of airborne infectious agents, allergens, and endotoxins alone or in various combinations with possible harm to health.
Most modern cars are equipped with cabin air filters that help to improve the air quality in the car, these filters are generally recommended to be changed once a year. However, many motorists are not only unaware that the filter exists, they see no need to change the filter regularly if there are no off-smells in the vehicle. This combined with the usage of cabin air recirculation in vehicles can lead to the cabin of a vehicle becoming host to many bacteria, mould, and other harmful pathogens.
There are numerous ways for microbes, allergens, and endotoxins to enter the family car. In general, the human occupants are the most common contributors of resident (e.g., staphylococci and propionibacteria) as well as transient (e.g., influenza viruses and rhinoviruses) microbiota. Pets such as dogs may also add to the complement of microbes with potential risks to humans. As filters are left unchanged, mold and bacteria can start to spread to other components of the ventilation system and even onto other surfaces in the car, making it easy for them to enter our body.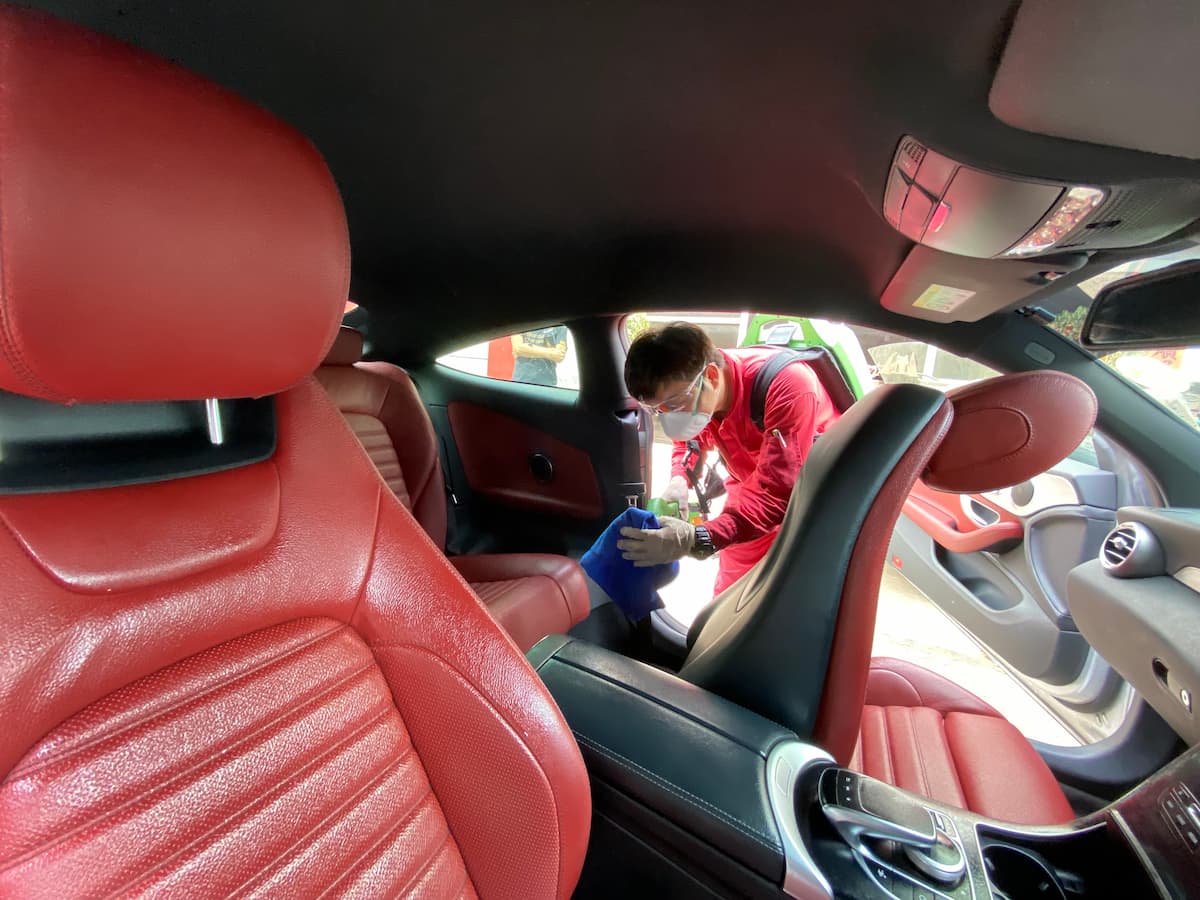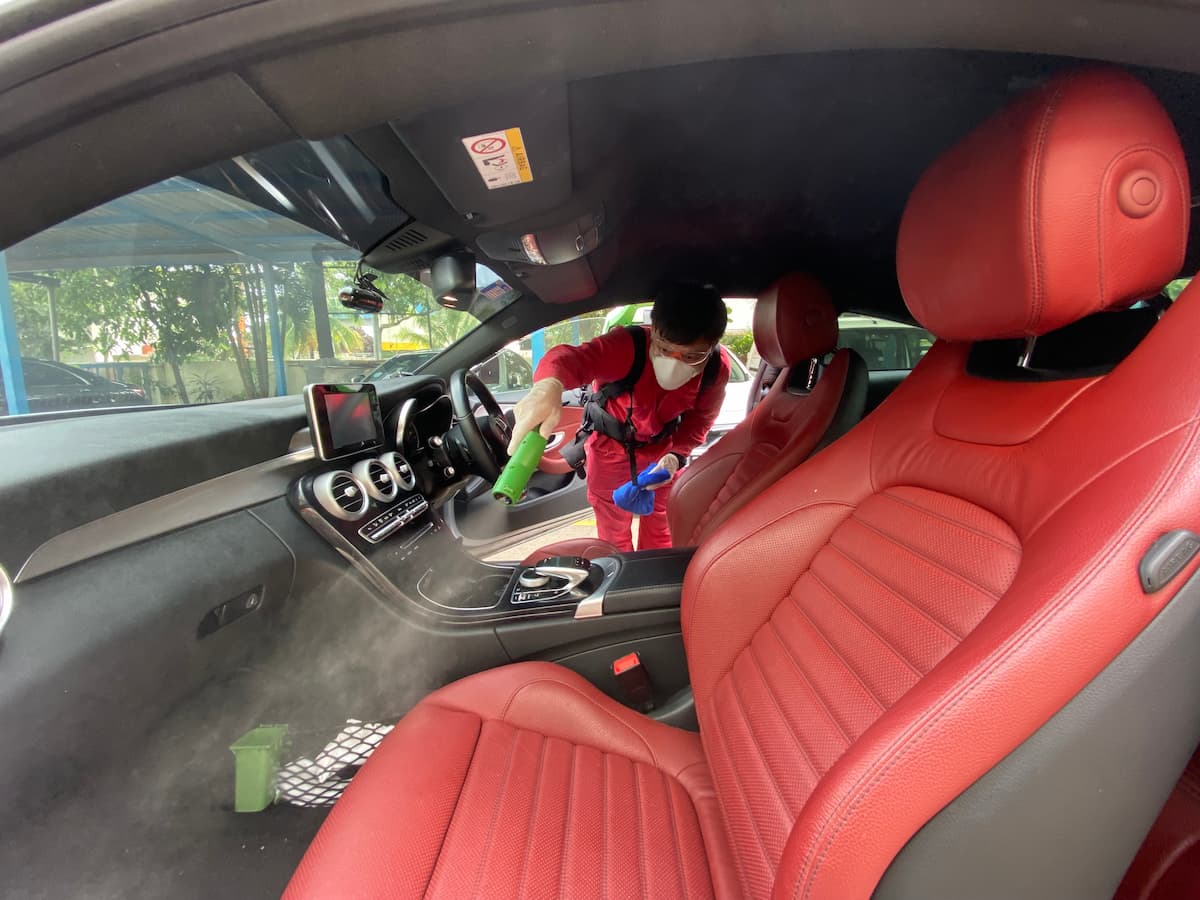 How to keep yourself safe?
The easiest method to ensure a cleaner cabin is to change the air filter regularly, also making sure to clean the air conditioning system to remove any microbes in it. However, as seen above, the air filter is only one small barrier for microbes. There are many other ways for microbes, allergens, and endotoxins to enter the car. Even with frequent disinfection, it only takes one new infected person to enter the car and contaminate the area again, putting you at risk.
There are many portable cabin air filters and ozone generators on the market that claim to help clean the air in the car and keep you safe. However, portable air filters will only be able to trap few pathogens that can be sucked in by the fans that are usually of low power to keep the noise level low. Furthermore, this adds another filter that will need frequent replacement as they are much smaller than the car's built-in air filter. It is best to frequently change the in-cabin air filter as it will be more than sufficient to keep the cabin air clean. It is also possible to find HEPA cabin air filters to help increase the filtering efficiency.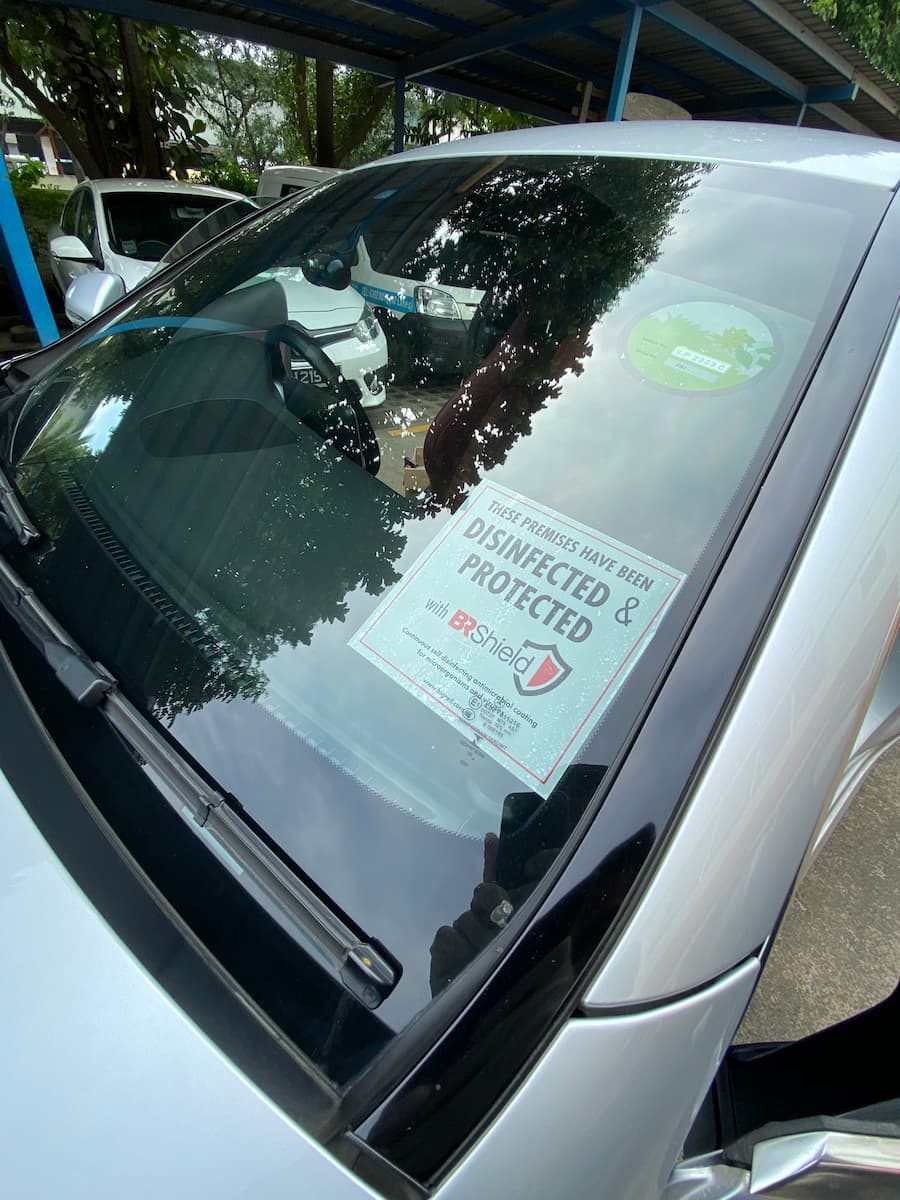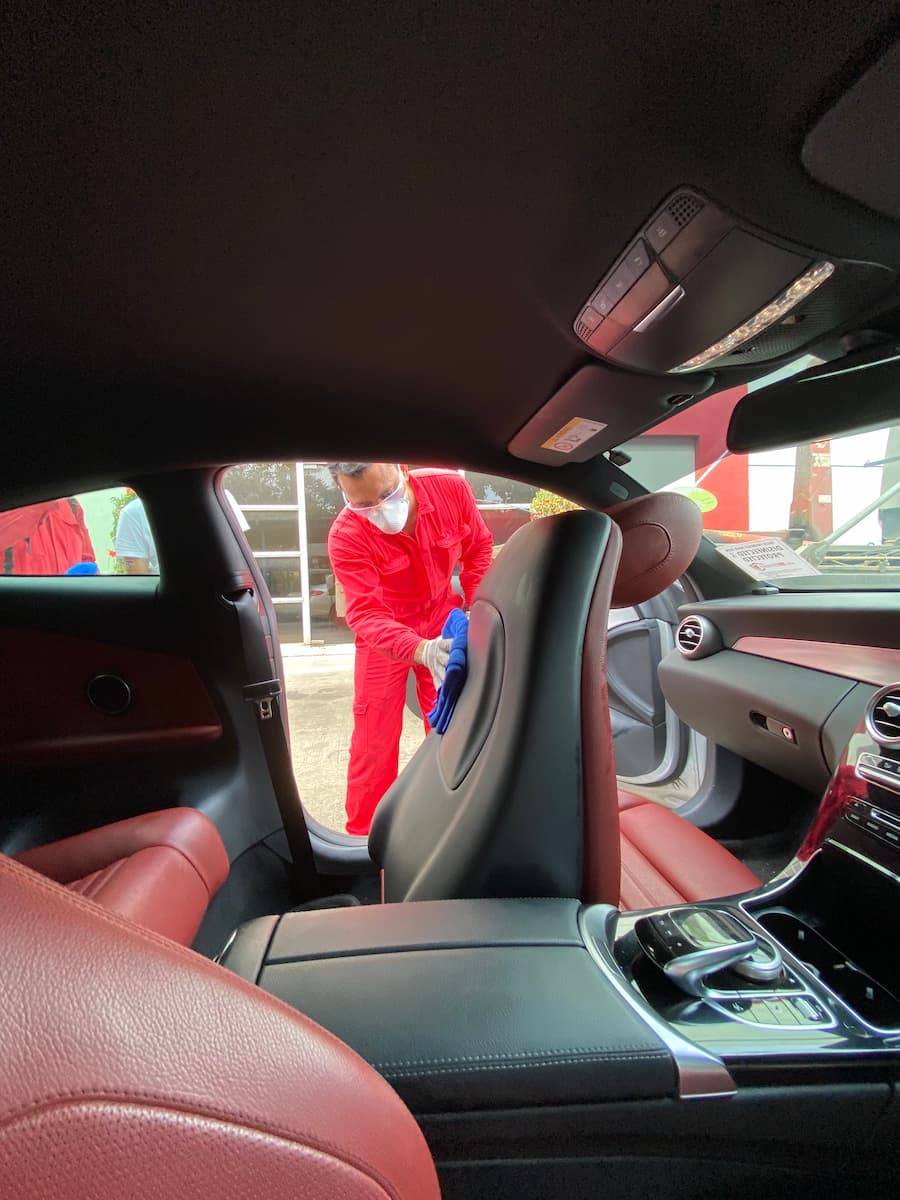 Ozone whilst very effective at oxidising and destroying bacteria and pathogens is also very harmful to people in the car. When inhaled, ozone can damage the lungs. Relatively low amounts can cause chest pain, coughing, shortness of breath and throat irritation. Ozone may also worsen chronic respiratory diseases such as asthma and compromise the ability of the body to fight respiratory infections. Anything over 0.05 parts per million is considered unsafe by the American Food and Drug Administration. Most bacteria and viruses need in excess of 20 parts per million and more than an hour to be killed by ozone, more than 400 times the safe concentration in enclosed spaces.
The best way to keep your family and yourself safe is to mechanically clean all the surfaces of the car and apply our BRShield Antimicrobial Coating on all surfaces. This will remove all the microbes on the surface and kill any new pathogens that settle on the various surfaces of the vehicle. Together This will ensure that both the air in the vehicle and the surfaces are clean and pathogen-free.
Need to have an Antimicrobial Coating done? Contact a Big Red Specialist today.
Related Posts