Phones, wallets, cash, keys, and laptops are just a few of the items we rely on daily to get us through the day. The average person spends 11 hours using electronic devices, be it mobile phones computers, or tablets. All these devices rely on touch-based input and thus are extremely high-touch points. A study published in Annals of Clinical Microbiology and Antimicrobials explores the contamination levels of handheld devices. It concludes that 94% of phones show evidence of bacterial contamination. Findings showed that 49% of those surveyed don't disinfect their electronics daily even after hearing about COVID-19.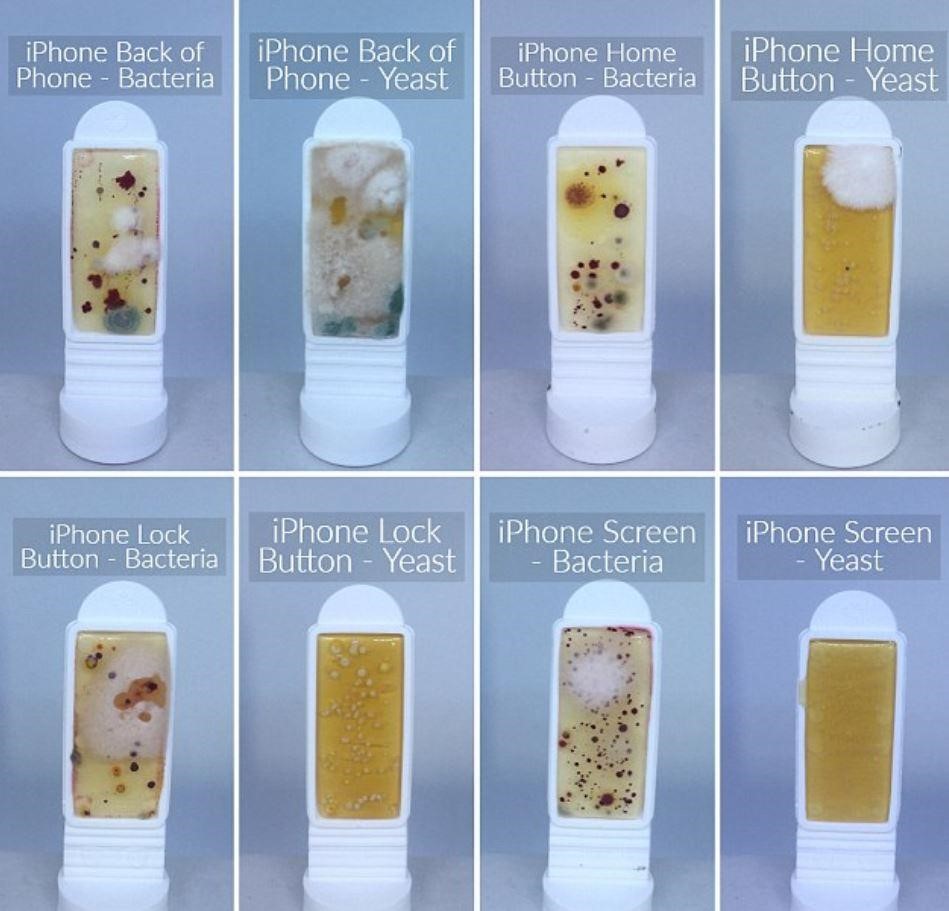 How can you reduce germs from thriving on surfaces you use daily without harming you?
Experiments have also shown that while polymer banknotes harbor fewer bacterial colonies overall they allow for the growth of multi-drug resistant pathogens more so than paper notes. These notes make up the majority of the notes in circulation. Whilst there may be fewer colonies, it does not eliminate the risk of cross-contamination from the circulation of these banknotes. Furthermore, keyboards and laptops are also home to a variety of bacteria and mold, with a greater concentration on keyboards that belonged to users that ate at their desks. The average keyboard is 2 times dirtier than a public toilet seat and cell phones were about as dirty as public toilet seats.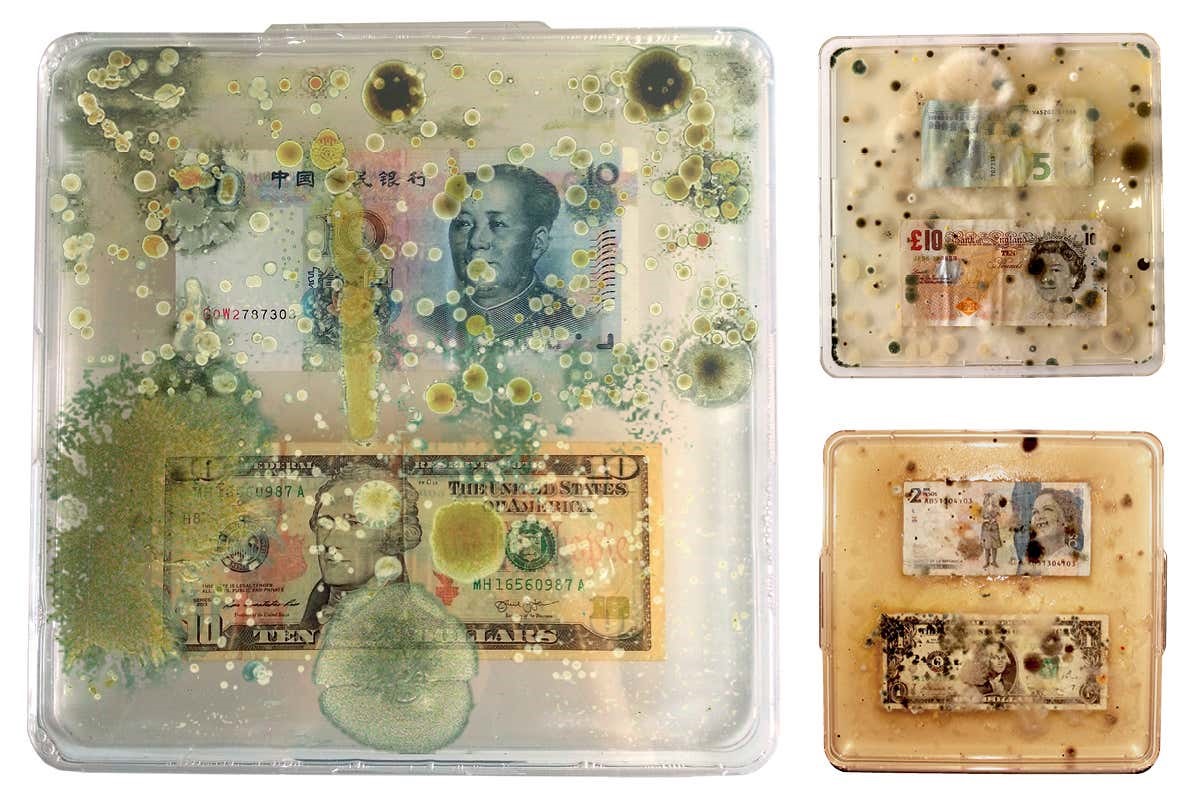 What objects in your house are the germiest?
With keyboards being used while eating and phones being placed up to our face multiple times a day, there are many pathways for these pathogens to enter our body and infect us. We need to protect ourselves from these risks. Different electronics will need to be disinfected in different ways, but almost all electronics can be disinfected safely without affecting their functionality.
Mobile Phones and Tablets
Remove any cases and clean thoroughly with a dry microfiber towel to remove any dirt and grime from the surface. You can then use a sanitizing wipe or spray disinfectant on a towel before wiping the entire surface of the phone. Do not spray disinfectant directly on the device as it may enter the electronics and damage the device. This should be done on a daily basis.
There are also new, UVC disinfecting cases to help disinfect phones and tablets without any liquids, however, you should still wipe the phone down after disinfection to remove all the dead microbes on the surface. This will also make the surface of the phone more inhospitable for decontamination.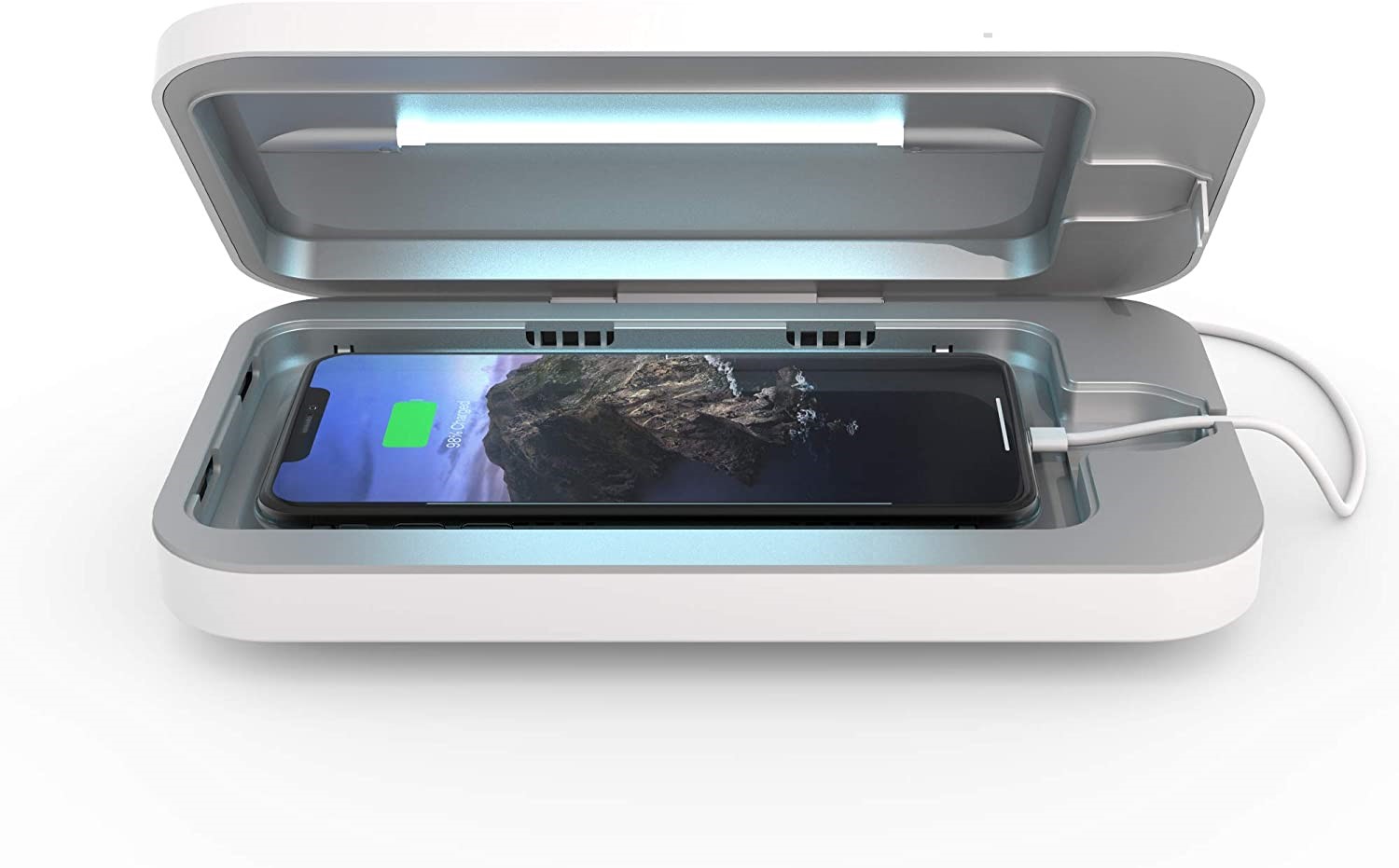 Keyboards
As the most bacteria-ridden electronics, one should take care to completely disinfect their keyboard. Due to all the small nooks and crannies that are hard to reach, it may be useful to use a vacuum cleaner on a low setting to remove any dirt and food residue from the inside of the keyboard before thoroughly cleaning with a dry microfibre towel, followed by a sanitizing wipe. The keyboard can also be sprayed with a light mist of disinfectant from a distance without the risk of damaging the electronics.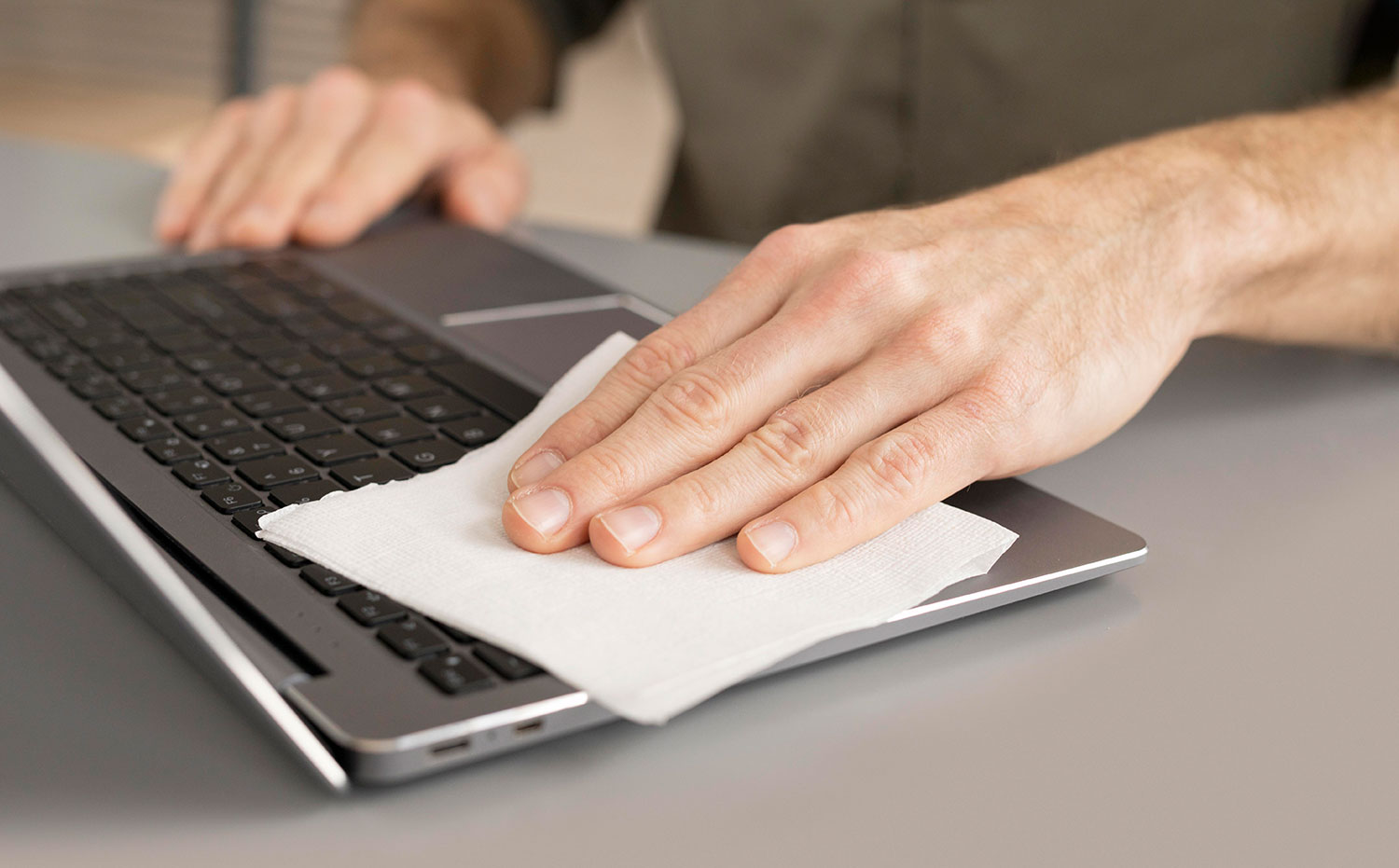 Wallets and Money
It is relatively difficult to constantly clean and disinfect the money that we receive and hence it is best to move towards cashless payment methods and to instead keep your wallet and cards clean. Wallets can be cleaned according to the manufacturer's recommendations, frequent cleaning with a sanitising wipe will also keep them clean. Similar UVC cases as shown above can be used as well. Using your phone to pay further removes the risk of the transfer of pathogens.
In all cases, when using disinfectants, it is important to note their dwell time and ensure that the disinfectant has enough time to eradicate the pathogens before it dries and in the case of the UVC disinfector, enough time for the light to destroy all the microbes on the surface should be provided. Additionally, an antimicrobial coating can be applied for long-term protection of the device. Be sure to check if the coating you plan to use is compatible with electronics and touch screen devices. By taking these steps, you make these devices you use on a daily basis much cleaner and safer not only for yourself but those around you as well.
Related Posts