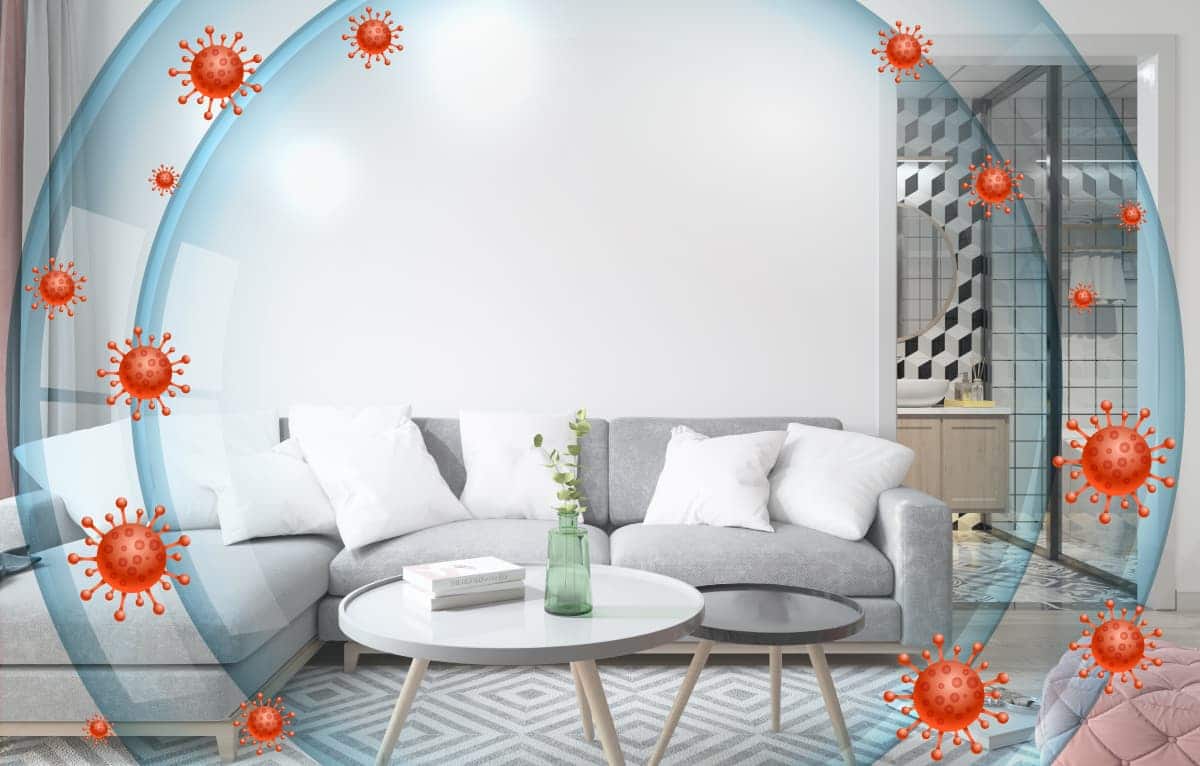 The Covid-19 Pandemic has affected over 40 million people and already registered nearly 1.2 million deaths. Covid-19, a virus outbreak initially identified in China, rapidly found its way across the globe concerning the population and economy to an unprecedented extent. As our knowledge on the topic grows, new technologies and approaches have been developed, mainly to tackle the problems and severity of Covid-19. Disinfection of indoor air, carpets, upholstery, surfaces, and appliances has become the center of attention in several households and office spaces seeking to prevent the virus's spread. Covid-19 has been slowly redefining our understanding of social areas and challenging our ability to interact with this new reality as the global population waits for a viable solution.
What is Covid-19?
Covid-19 is a new infectious disease caused by a coronavirus spread from Asia to the rest of the world. Leading to respiratory sickness, this disease is particularly dangerous for those who have underlying medical issues, such as diabetes, cardiovascular disease, chronic respiratory diseases, and other ailments. Promoting severe respiratory problems, Covid-19 spreads in the droplets released through coughing and sneezing, being found in suspension in the air, and finally depositing in surfaces.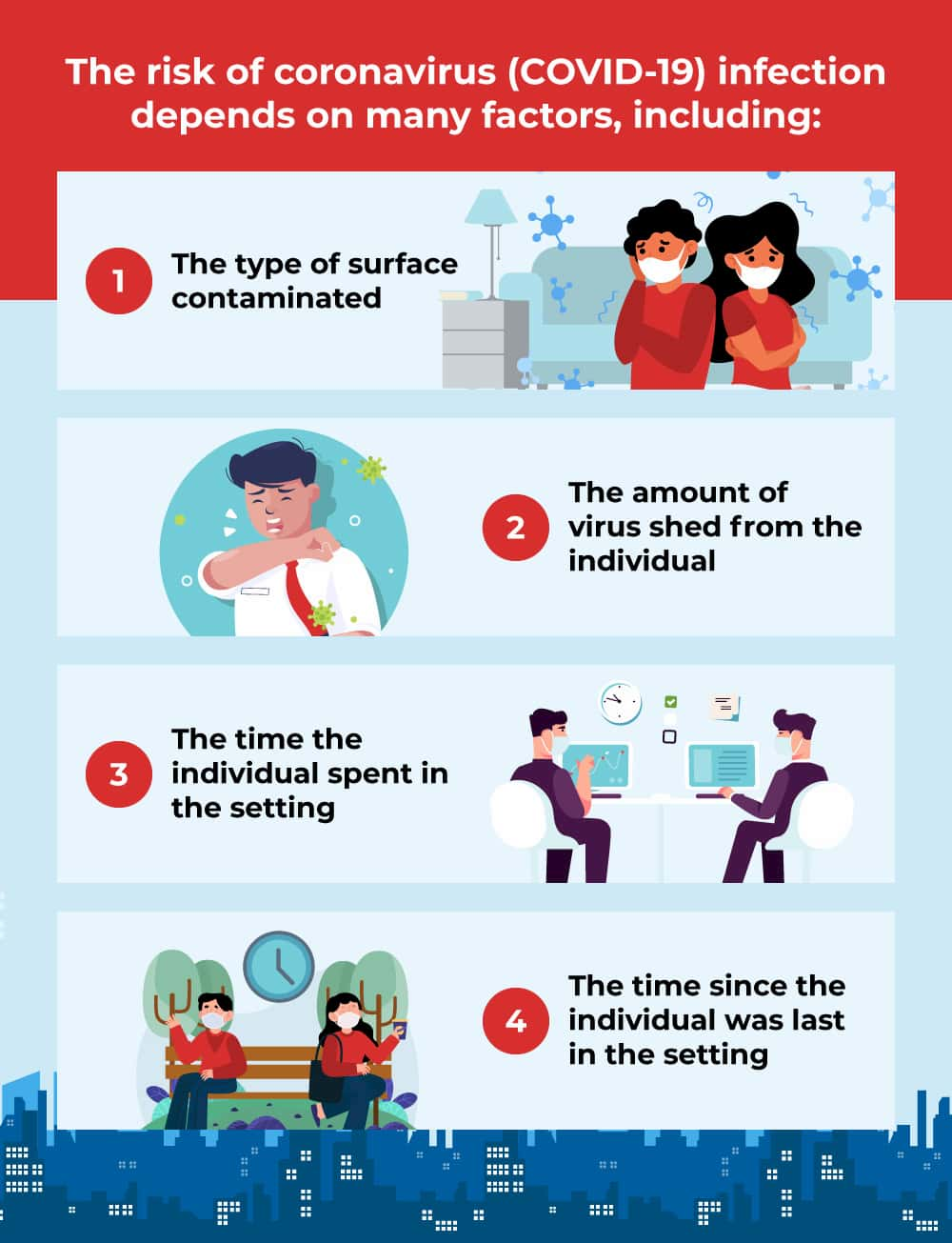 The lifetime of the virus and conditions necessary for their survival outside of the human body are still not fully understood. The process of decontamination and disinfection of indoor spaces have been thoroughly investigated. At the present moment, no viable and safe vaccine has been developed yet, and prevention is the necessary procedure adopted worldwide to avoid the spread of the virus. Additionally, the disinfection of spaces and areas with potential dissemination of the disease has become mandatory in the joint effort to fight the Covid-19 virus.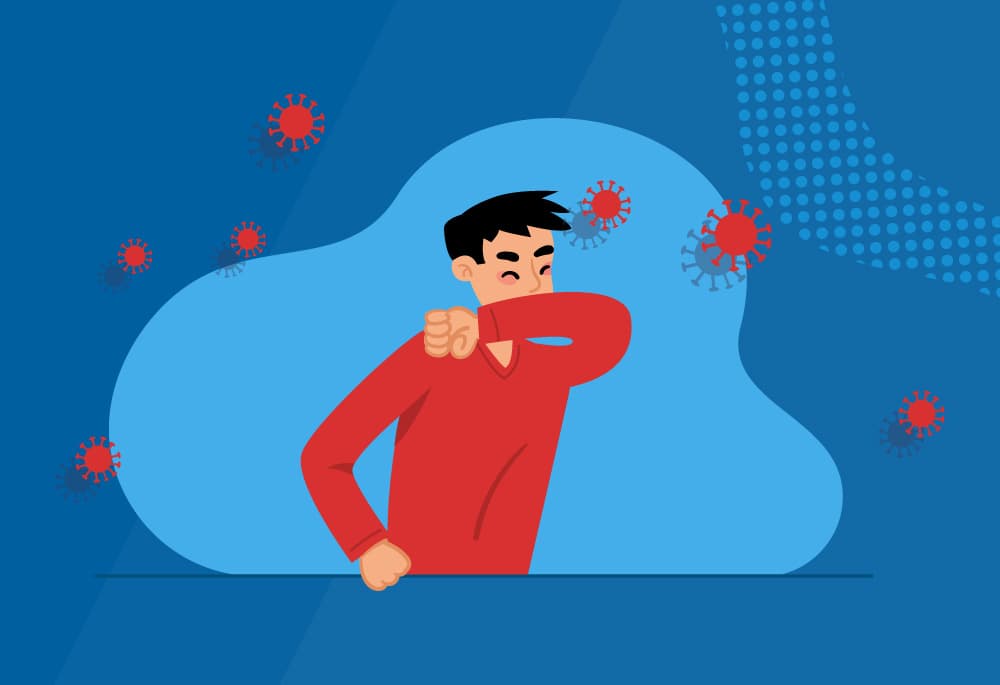 How to prevent Covid-19 indoors?
Covid-19 virus can be found indoors transported by the sick individual and released in the form of droplets and suspension when the individual coughs and sneezes. In this case, the use of masks and respiratory etiquette (coughing into your elbow) has become common practice to avoid direct transmission between individuals. However, even if direct contact is avoided, the virus still presents the ability to persist in the environment suspended in air or deposited on surfaces. This has increased the demand for professional decontamination and disinfection services that rely on modern technology to ensure the virus is removed from the area.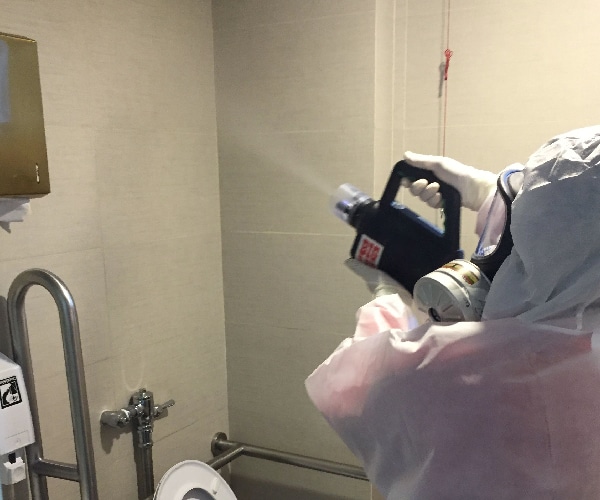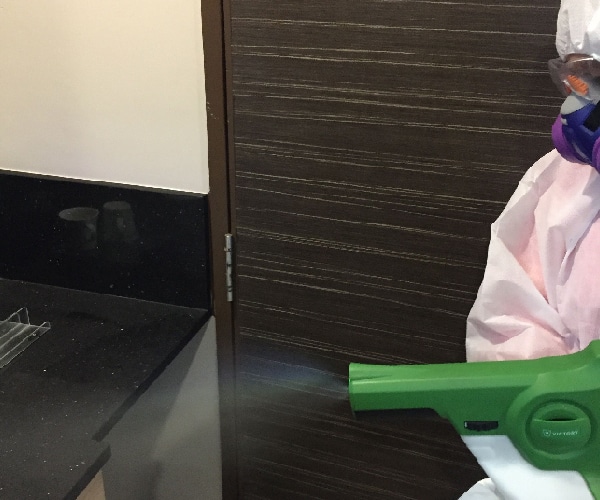 How to disinfect my home or office?
When fighting Covid-19, it is essential to keep in mind that the virus has been proven to survive up to 72 hours on plastic and stainless steel, both materials commonly used for handles and buttons in most indoor spaces. In other words, if contaminated individuals have been inside closed rooms, there is a high chance that the area is still holding the virus up to 3 days after the individual has left. Therefore, it is essential to consider professional disinfection services when considering how to prevent Covid-19 dissemination. Professional services rely on unique technologies and provide their technicians with proper personal protection equipment (PPE) to safely remove the virus from the indoor area without contaminating themselves.
Since the begging of the infection, several different studies and techniques were analyzed, seeking routes to exterminate the virus better and remove it from surfaces. However, alcohol and over-the-counter disinfectants were not effective in eliminating the virus due to several limitations in applying these products. Hence, professional products that are developed focused on exterminating Covid-19 should be used, taking into account the specific biological properties of this virus and how it interacts with certain chemicals.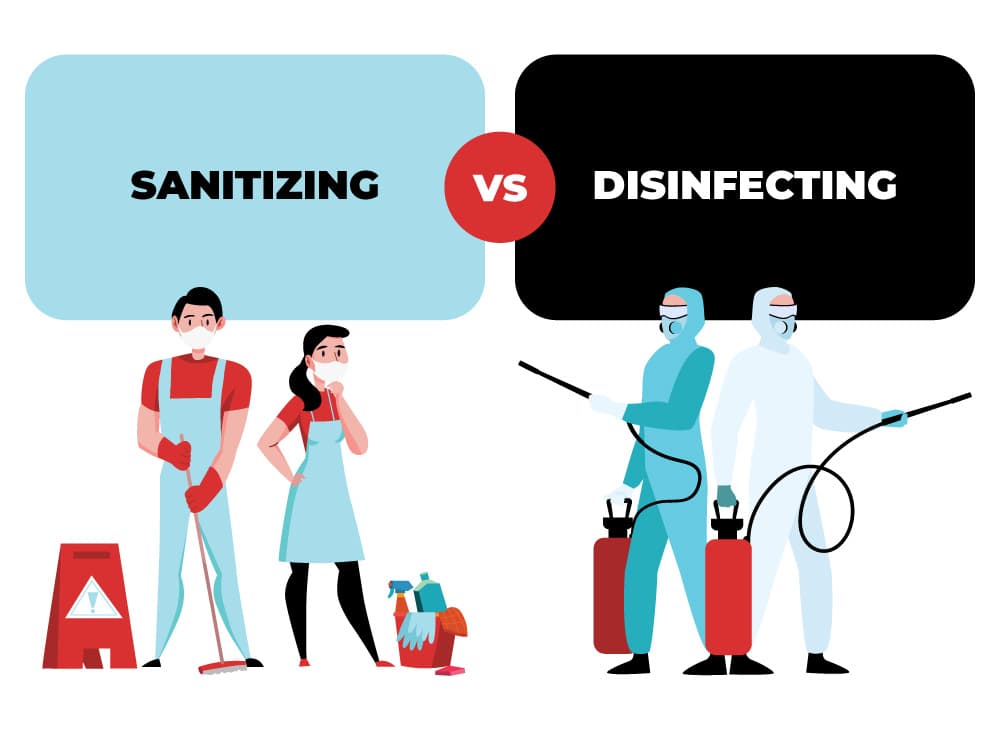 What is the difference between sanitizing vs. disinfecting my home or office?
Sanitizing your indoor space focuses on removing the environmental conditions that allow for the growth of bacteria and other pathogens. While sanitizing, you remove forms of feed for these microorganisms and reduce viable conditions for their living, such as humidity and presence of moisture. On the other hand, disinfecting an office space or household implies that all forms of virus and harmful species have been removed from the space eliminating potential health risks. Disinfection processes should always occur after the sanitation of the areas ensuring that not only the virus is exterminated but that the ideal conditions for its growth are also no longer available.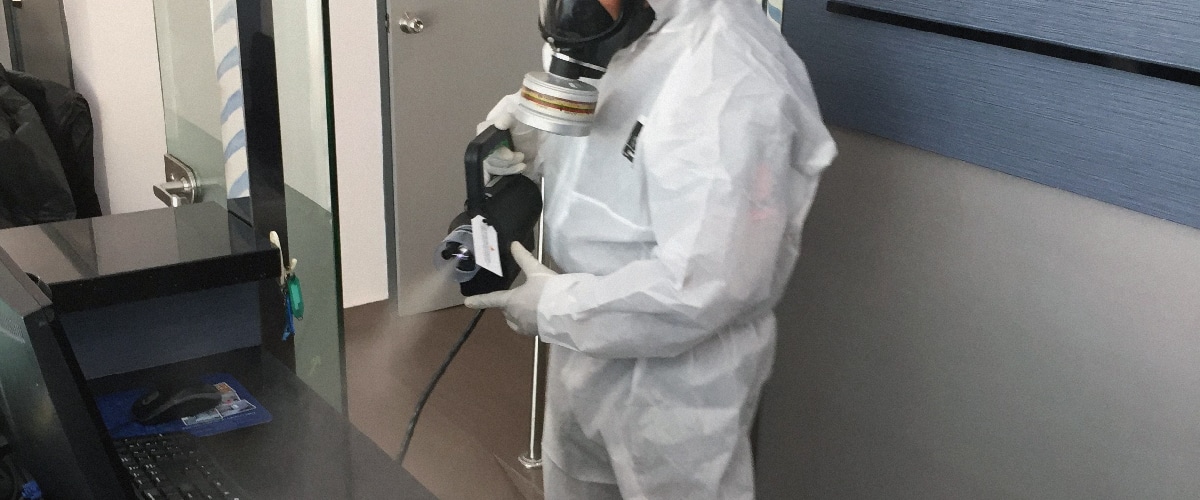 What is surface protection?
During the intense debate over Covid-19 prevention, it has become clear that several approaches need to be carried out simultaneously, which involve both increasing personal precautions but also improving the cleanliness of your homes and offices. In this effort, surface protection has become a landmark in enhancing the health of your environment. Through several different techniques, surfaces are now able to remain disinfected for prolonged periods using the latest technology to repel the fixation mechanism of bacteria and microorganisms, improving the overall health of the environment. In incredibly humid climates, this technology is quite useful as it remedies the major contamination spots. Professional disinfection in Singapore is, therefore, closely reliant on these technologies to improve surface protection.
How can Big Red help?
As one of the leading companies in Home and Office Disinfection Services in Singapore, Big Red has been on the leading-edge technology development to help prevent your environment from hosting and promoting Covid-19 dissemination. Along with several viruses, Big Red has also been specializing in preventing the growth of microbes and bacteria that can further impair the human body in case of contamination, lowering your immunity and creating additional stress when fighting Covid-19.
Intensifying the disinfection processes, Big Red is now using the latest technologies and products in surface protection. Providing with the complete line of services in disinfection and sanitation of your indoor area, Big Red uses the full line of Bioprotect chemicals to ensure all forms of bacteria are eliminated from the surfaces meanwhile avoiding harmful chemicals in the process.
Related Posts