SINGAPORE SANITISATION & DISINFECTION SERVICE CALL NOW
Decontamination & Disinfection for COVID-19 with
---
In the desperately important fight against COVID-19 in Singapore, Big Red is once again innovating in the field of sanitation and disinfection with the introduction of a new highly effective treatment against this highly contagious and lethal virus. Big Red's latest weapon in its arsenal against this deadly virus is called 'SteraMist'.
Sanitization and Disinfection Service
'SteraMist' technology takes an already well-known tried and tested disinfection agent called Hydrogen Peroxide and then increases its microbial kill rate several times by ionizing it using a cold plasma arc. This effectively creates a disinfectant agent "on steroids" that is capable of a 6 log kill rate. This is actually so effective that many would refer to it as a 'sterilsation' process rather than just 'disinfection'.
The SteraMist Disinfection Efficacy
"6 Log Kill"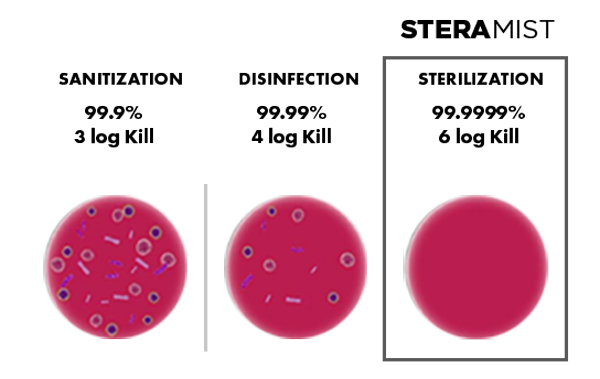 What does "Log Kills" mean?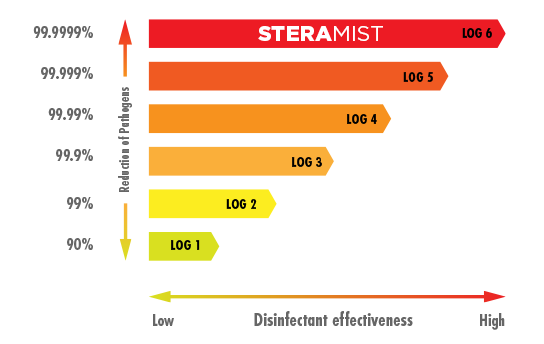 The SteraMist Disinfection Process
---
This is how this new innovative process works; a liquid solution of hydrogen peroxide (H2O2) is nebulised into a very fine aerosol mist which is then passed under pressure through a cold plasma arc. The plasma arc (also described as a Binary ionisation Technology) endows the very fine aerosol droplets of Hydrogen Peroxide with an added ionic charge. This effectively 'supercharges' an already effective disinfectant into a highly potent sterilization agent with a proven and unparalleled 99.9999% kill rate.
The reason that the ionic charge makes the aerosol droplets of Hydrogen Peroxide so effective is that the ionic charge (which can be considered similar to a magnetic polarity) now enables the droplets to be physically and magnetically attracted to the actual surfaces of the virus itself. This provides the Hydrogen Peroxide with an added 'Hunter Killer' characteristic that multiplies its efficacy several fold.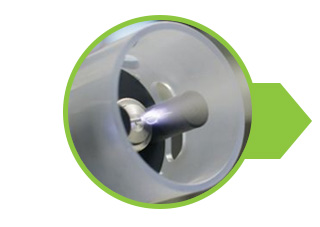 The EPA registered 7.8% Hydrogen Peroxide BIT™ Solution converts to iHP™ after passing through an atmospheric cold plasma arc.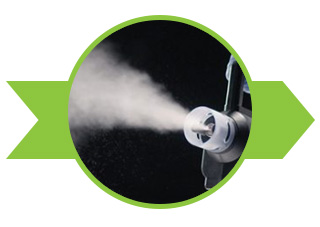 iHP™ contains a high concentration of Reactive Oxygen Species (ROS) composed primarily of Hydroxyl Radicals.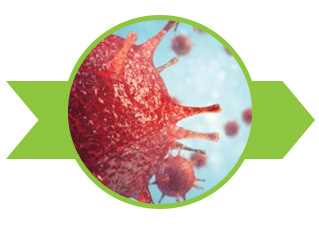 ROS damage pathogenic organisms through oxidation of proteins, carbohydrates, and lipids.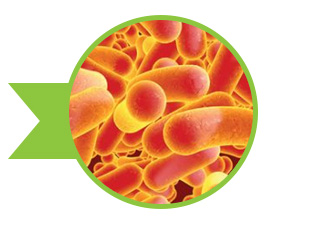 This leads to cellular disruptions and/or dysfunction and allows for disinfection/decontamination in the targeted areas and large spaces.
Quality Assurance Disinfection Cleanliness Testing Standards using ATP Meter
---
ATP monitoring plays a real time assurance role that disinfection are being carried out satisifactorily. The levels of acceptable reading varies for various industries, but Big Red follows these standard.

Note: ATP testing should be done once disinfection and wipe down of the surfaces are completed, to confirm disinfection is done succesfully and the surface is clean.
Beware: Some cleaning contractors are using a high ATP hurdle numbers to impress clients and "PASS" their contractually imposed cleaning standards.
Powerful Virus Disinfection Service
---
KILLS VIRUSES, BACTERIA AND FUNGI
SAFE FOR YOUR FAMILY AND PETS
TAILORED FOR HOMES AND WORKPLACES
RAPID RESPONSE TO INFECTED AREAS
REGISTERED FOR COVID-19 DISINFECTION
The BRStrike Sterilisation Advantage
---
Fast Application & Turnaround
Reduce stand down times for swift turnaround and business continuity
Covers Every Nook & Corner
The SteraMist disinfects every inch of the space. It ensures uniform delivery, reaching all crevices, nooks and corners.
Eliminates Infection Risks
Instant "kill on contact." Proven to kill 99.9999% delivering high 6 Log Kill rate.
Non-Corrosive & Bleach Free
The process leaves no residue. The mist formula decomposes into water and oxygen and is residue free.
Safe for Electronic Equipment
SteraMist Technology ensures an exceptionally dry delivery. Safe for use in sensitive electronics equipment and it is non-corrosive.
Kills 99.9999% of Germs & Viruses
Big Red is a licensed service provider under essential services in Singapore for COVID-19 Disinfection Services.
EPA Qualified against COVID-19
---
Binary Ionization Technology (BIT™) Solution has qualified to meet the EPA (Environmental Protection Agency) Emerging Viral Pathogen Guidance for Antimicrobial Pesticides with the SteraMist Environment System for fogging/misting against SARS-CoV-2, the novel coronavirus causes COVID-19.

DARPA Inspired Project
---
The Defense Advanced Research Projects Agency (DARPA) and a large U.S. defence contractor joined forces to develop Binary Ionization Technology (BIT™) platform and its SteraMist brand which proved to be capable of defending against biological and chemical agents. BIT™ solution utilizes a low percentage of Hydrogen Peroxide as its only active ingredient to produce a fog of ionized Hydrogen Peroxide (iHP™). Represented by the SteraMist® brand of products, iHP™ produces a germ-killing aerosol that works like a visual non-caustic gas.
Disinfection of Environmental Surfaces for COVID-19
---
Big Red is proud to be one of TOMI Network's service provider in Singapore, offering solutions for surface and environmental disinfection using the SteraMist system powered by Binary Ionization Technology (BIT). SteraMist BIT kills pathogenic bacteria and inactivates Coronavirus almost instantly.
Big Red is an approved service provider for essential services in Singapore for COVID-19 Disinfection. Big Red uses COVID-19 disinfection as per WHO, CDC and EPA guidelines. The active ingredient used for disinfection is listed under the NEA approved list for COVID-19 Disinfection.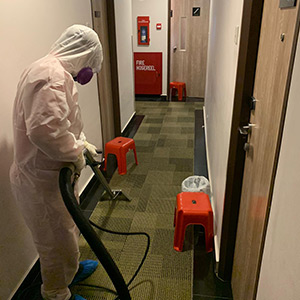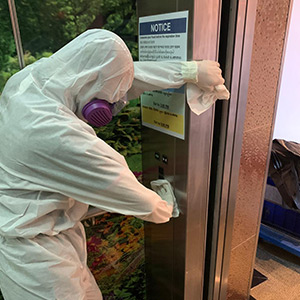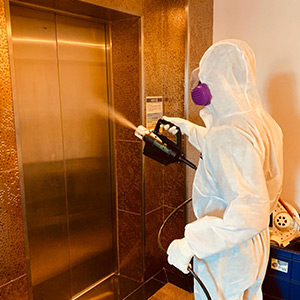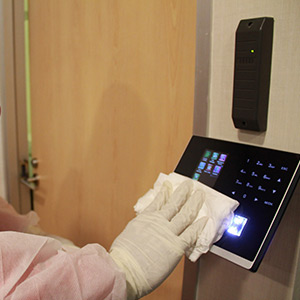 Get Disinfection + Surface Protection in 1 or 2 Steps
---
For properties that have either been exposed to confirmed cases of Corona virus, or suspect that they might have been, clearly there is a duty of care to ensure that everybody whether they are staff, customers or visitors are protected from possible future transmission and infection.
The COVID-19 virus has been shown to remain infectious on any surface, hard or soft, for up to a few days. Thereby allowing it to infect many more potential victims of the disease.
Step 1:

Disinfection and Sterilisation

Destroy the virus from each and every surface where it might be present and might continue to present a high risk of infection. In this situation, a far more radical approach is required delivering a 99.9999% kill rate. Big Red's 'BR Strike' technology delivers exactly this outcome, rendering treated surfaces as 'sterile' state. This total elimination of the COVID-19 virus and all other micro-organisms present therefore renders each and every treated surface completely safe and totally free of all pathogenic organisms including COVID-19.
Step 2:

BR Shield Surface Coating

Apply BR Shield surface coating which is a durable, bound antimicrobial technology that protects surfaces for up to 6 months without reapplication. BR Shield continues to work while in the dry state and creates a non-receptive surface for incoming microbes. The coating uses a patented technologies to modify surfaces, providing such surfaces with disinfection and durable long term antimicrobial protection that kills and inhibits the growth of problematic bacteria, viruses, mold and other microorganisms that can exist on many surfaces.
Frequently Asked Questions
How does the Novel Corona virus spread from one person to another?
How do we prevent direct transmission of the virus?
How do we prevent indirect transmission of the COVID-19 virus?
Why choose BRStrike over other sanitising or disinfection agents?
What makes BRStrike different?
What actually makes BRStrike so efficient?
Because it is so much more efficient, is it more difficult to apply?
Who developed this innovative technology?
Can anyone apply BRStrike to surfaces?
Is there anything else you can do to protect yourself and others even further?