FIGHTING CORONAVIRUS IN SINGAPORE CALL NOW
Protect the Surfaces of your Home, Office or Workplace from Germs
---
Every day we come into contact with germs including pathogenic bacteria and viruses. Practically everything we touch is certain to have germs on it, some harmless and some definitely not. Pathogenic bacteria, such as E.coli, Staph and certain moulds, can cause severe illness and are easily contracted from surfaces that aren't adequately cleaned and disinfected on a regular basis. More notable these days are highly contagious and virulent pathogenic viruses such as COVID-19 which has an extremely high propensity to spread to large numbers of people via contaminated surfaces and re-infect large numbers of other people.
The BR Shield Difference
---
Antiviral & Antimicrobial Coatings
Eliminates Risks of Cross-Contamination
Prevents the Spread of Pathogenic Germs
Precludes the transfer of COVID-19 Virus
The Science behind BR Shield
---
BR Shield is a reactive saline quaternary ammonium compound, which provides permanent antiviral and antimicrobial coatings to any surface it is applied to. This eliminates the risk of cross contamination and the subsequent spread of pathogenic organisms from one person to another.
Therefore, this precludes the transfer of the CoVid 19 virus via its most common route of transmission and subsequent infection, from one person to another via a contaminated surface.
Residual Long Term Efficacy
---
BR Shield will persistently & continously protect surfaces for a minimum period of 180 days. It is proven to be effective against all known pathogenic organisms. It can be easily applied to both hard and soft surfaces. Treated surfaces continue to destroy pathogenic organisms for prolonged periods, ensuring all such treated surfaces remain completely non-infectious between periodic cleanings.
BR Shield Effectiveness
---
Whilst traditional disinfection methods have their place, they also have their significant limitations, as they only provide a 'one off' very short-lived intervention with little to no residual action at all. This leaves the surface entirely vulnerable to re-infection almost immediately after treatment.
Not so with 'BR Shield Anti-Microbial Protection'! A single application of this highly efficient disinfection agent not only provides an almost instantaneous 99.99% reduction in pathogens, but it also goes on doing so 24/7/365 for over 180 days and routine cleaning only enhances its efficacy and longevity. This in turn, provides complete safety and peace of mind.
High-Touch Surfaces
---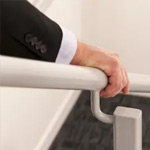 Railings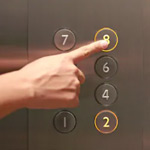 Lift Buttons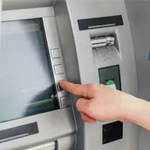 ATMs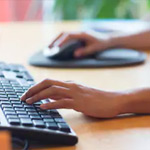 Keyboards & Mice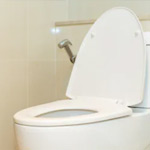 Toilet Seats
Why Choose BR Shield?
Kills pathogens and inactivates viruses 24/7
Long Lasting anti-microbial up to 180+ days
Safe for humans and pets
Can be used virtually anywhere, on any surface
Does not involve leaching technology or heavy metals
Prevents "superbug" mutation as there is no chemical interaction with microbes
Frequently Asked Questions
What is an anti-microbial?
Why should I use 'BR Shield Anti-Microbial Protection' instead of other traditional disinfection methods?
Will regularly cleaning a treated surface remove 'BR Shield Anti-Microbial Protection'?
What preparation is necessary prior to applying the treatment?
Does 'BR Shield Anti-Microbial Protection' cause mutation and adaptation in micro-organisms and the "super-bug" problem?
What are the most dangerous threats 'BR Shield Anti-Microbial Protection' effectively kills?
What is the difference between 'BR Shield Anti-Microbial Protection' protection and other anti-microbial solutions on the market?
How do I know the 'BR Shield Anti-Microbial Protection' treatment process is safe?
How long does 'BR Shield Anti-Microbial Protection' work?