Whether it's the slimy black spots on your shower curtain, the fuzzy white patches on your floor, or the slick orange film that forms on your kitchen drain, household mold is more than unsightly. In some cases, mold in your home can make you sick, especially if you have allergies or asthma. Mold spores can be found all around us. They are constantly floating around in the atmosphere and being deposited on the various surfaces that surround us. In small amounts, mold spores are usually harmless, but when they land on a damp spot in your home, they can start to grow. When mold is growing on a surface, spores can be released into the air where they can be easily inhaled. If you're sensitive to mold and inhale a large number of spores, you could experience health problems.
Control Indoor Moisture
Damp areas attract mold spores. The worst infestations usually occur in damp spaces that have poor ventilation and drainage. The most common spaces are generally bathrooms. Ensure that there is sufficient ventilation in the bathroom so that the moisture in the air can be evacuated and replaced with drier air. If you are using an exhaust fan to ventilate your bathroom, ensure that it can evacuate all the air in your bathroom within 10 minutes. Fans are certified by the volume (cfm, or cubic feet per minute) of air exhausted out of the room. This value can be used to determine how long it will take for the fan to evacuate all the air from the room. If you find that your current exhaust fan is insufficient, replace it with a more powerful model.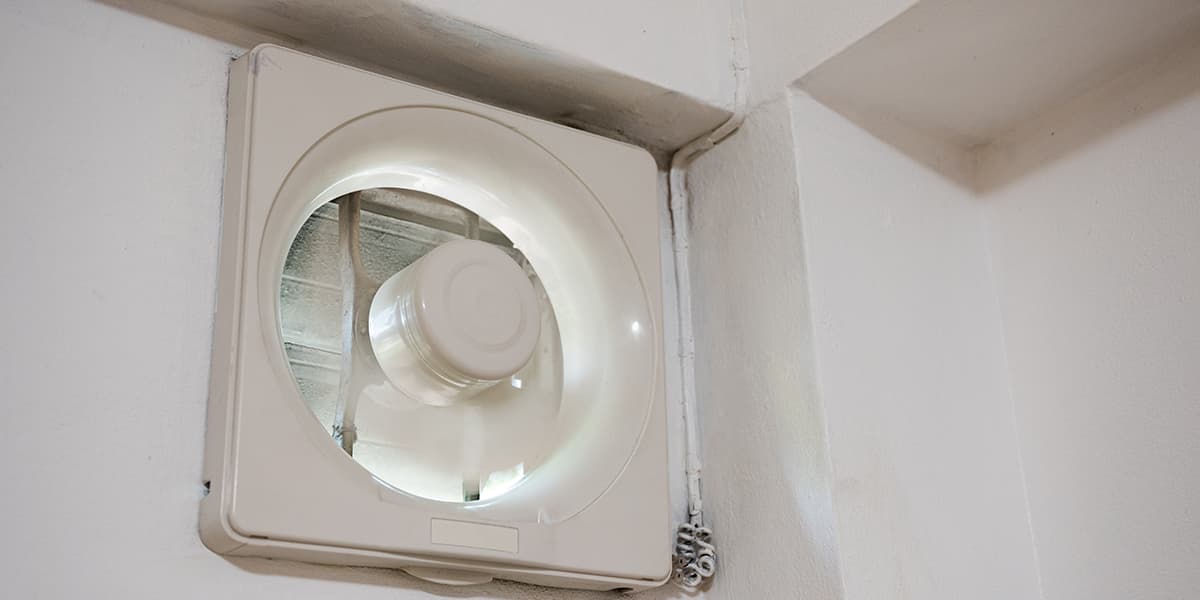 Clean Visible Mold Immediately
Surface molds grow in just about any damp location, such as the grout lines of a ceramic tile shower or near leaks in the wall. To get rid of mold, scrub with detergent and water and let the surface dry completely. Or use a solution of 10 percent bleach and 90 percent water, spray and let sit for 10 minutes before cleaning the area. Another alternative is to use a 1:1 mix of white vinegar to water and spray this on the surface instead of the bleach solution. There are also off the shelf mold control products that can be purchased and used to ensure that mold does not resurface.
If you do not clean visible mold quickly, you run the risk of the mold spreading to other areas that are invisible to you and causing health problems. If this happens, it will require more significant intervention that can be much costlier.
Stop Leaks Quickly
Major leaks are generally easy to spot as they will lead to large wet spots or puddles of water in your home. It is important to immediately shut off the water supply and repair the plumbing before deciding how to dry the surfaces that have become wet as a result. However, slow leaks are harder to spot and may become obvious only when unsightly mold starts to grow on the surface or when water bubbles form behind the paint. When these tell-tale signs start to show, it is crucial that your work quickly to determine where the leak is coming from and rectify it before cleaning up any mold and drying the surface.
All surfaces that have become wet or damp from water intrusion have to be thoroughly dried. This can be done by placing dehumidifiers in the area or through constant ventilation with high powered fans. This can take from 3-5 days, however, the longer you let it dry the better. Once the surfaces are completely dry, you may want to apply paint with mildewcide over the surface to prevent any resurgence of mold.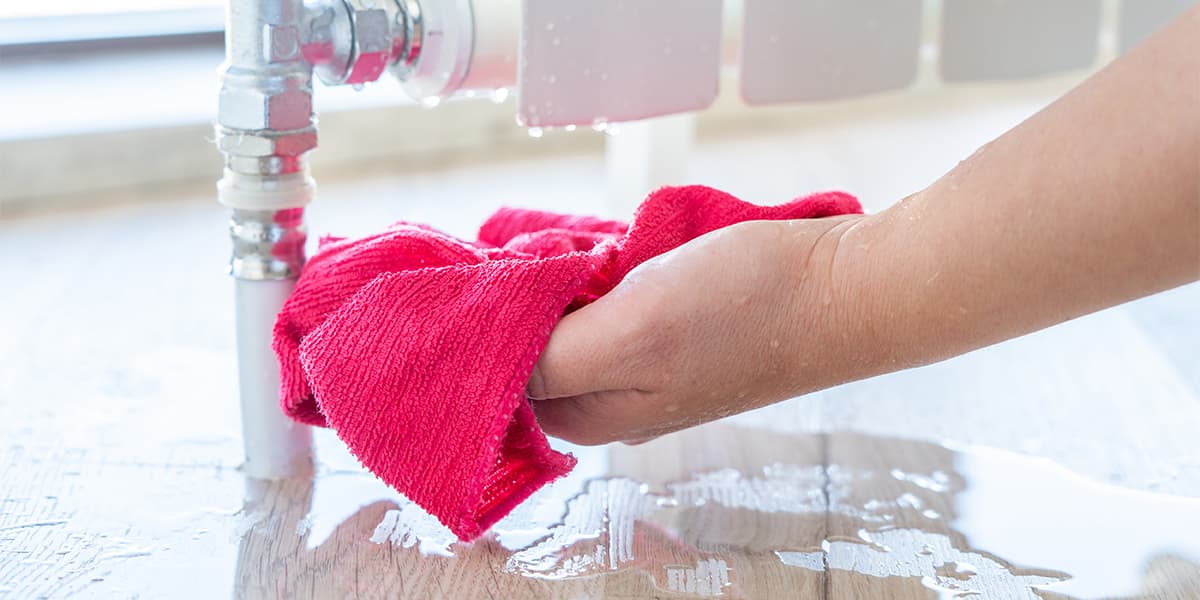 Prevention is Better than Cure
Checking for leaks regularly will help you spot them quickly and you may get a head start on the mold. One of the best ways to tell if you have a leak in some part of your plumbing is to check the water meter. You can then check the water meter regularly in 1-hour intervals over a 3-hour period to see if there are any leaks and how fast the leaks are. If you are worried you have a leak contact a plumber to help confirm your suspicions.
If you are sure that your property will be vacant for a period of time, you should shut down the main water valves and relieve any pressure that has been built up in the pipes. This will help to prevent any surprises when you return home.
However, if you notice that a mold outbreak has occurred, it may be wise to leave the cleaning to the professionals. It is difficult to know which mold may contain toxins from sight alone and if precautions are not taken when cleaning the mold, it could lead to severe health impacts. Big Red is here to help you ensure that you are kept safe from the risk of mold exposure. Contact us for a consultation today.

Related Posts