There are times when it is absolutely necessary to be sure that certain objects or surfaces are completely free of pathogenic organisms that could cause infection, illness, and disease. Some obvious examples are within the healthcare sector, where the use of sterile instruments and equipment to avoid hospital-acquired infection is paramount. Of course, it is not possible to test each and every instrument for sterility before use, and therefore sterilization and disinfection professionals utilize a simple method of assurance based on susceptibility.
The Hierarchy of Susceptibility
It is well understood that in nature, some microorganisms are harder to kill than others, whether by heat or by chemicals. Based on their difficulty to be killed and eliminated, it is, therefore, possible to rank microorganisms in a hierarchy of being susceptible to certain sterilization or disinfection procedures, in the language of microbiology this is known as 'The Hierarchy of Susceptibility' and is illustrated in the graphic below.
As indicated above, it can be seen that bacterial spores from the Bacillus and Clostridium species and protozoan cysts from the Cryptosporidium species sit at the very top of this hierarchy in being the most resilient and resistant to either heat or chemicals and are therefore the most difficult to kill. Conversely, it can be seen that enveloped viruses such as the Coronavirus, Distemper, Herpes and Influenza sit at the very bottom of this hierarchy and are therefore the least resilient to heat or chemical treatments and thus, are the most susceptible to treatment and therefore the easiest to kill.
The Theory of Utilising Surrogate Organisms to Determine the Efficacy of Disinfectants Based on the Hierarchy of Susceptibility
It is logical to deduce that if a particular disinfection or sterilization regime can effectively kill and eliminate microorganisms in the top tier of the hierarchy of susceptibility then it is a given that all organisms in the lower levels will also be eradicated. This assumption is backed up by science and forms the basis of quality assurance in the sterilization and sterile supply industry.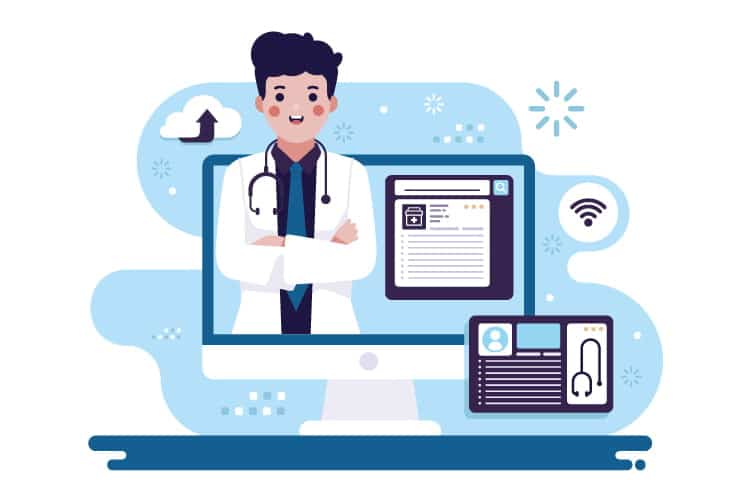 For example, in the healthcare industry the effective sterilization of instruments and materials used in direct patient care is a critical factor in infection control. As such, the majority of re-usable surgical instruments are rendered sterile either by extreme heat in steam autoclaves or by prolonged exposure to a toxic gas such as ethylene oxide. However, healthcare professionals have quite rightly sought a means to reliably and effectively guarantee that the parameters needed for sterilization (temperature, sterilant contact, and time) have been reliably achieved. Since microorganisms are invisible to the naked eye, the major consideration in sterilization is actually determining when an item can be considered sterile.
In the very early days of surgery a raw potato would be placed in a sterilizer alongside a batch of surgical instruments being processed and afterward would be examined to see if it was fully cooked! If it was, the load being processed was also deemed to have been exposed to sufficient heat to have been rendered sterile. These days, much more sophisticated approaches are employed with the efficacy of the sterilization process being monitored and assured by using biological indicators such as bacterial spores.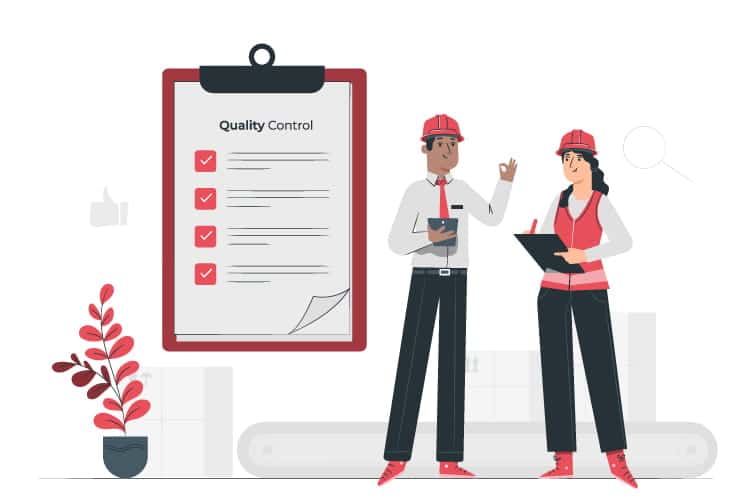 Biological indicators are considered to be the 'Gold Standard' of assurance because they actually test a sterilizer's ability to eliminate specific strains of highly resistant organisms. For example, steam autoclaves are tested with Geobacillus stearothermophilus spores, while ethylene oxide gas, dry heat, and gas plasma sterilization processes are tested with Bacillus atrophaeus spores. It is then an empirically tested assumption that if the process being was capable of killing these highly resilient organisms, it was going to effectively kill any other type of organism which by default would be located further down the hierarchy of susceptibility than the chosen biological indicators.
Similarly, if a chemical disinfectant can be reliable tested to kill and eliminate organisms at the peak of the hierarchy, then it is a given that it will effectively and totally eradicate all organisms on the lower tiers of the hierarchy. To put this in context, if a chemical disinfectant were to be tested under laboratory conditions and unequivocally proven to be totally effective in killing bacterial spores, protozoan cysts, mycobacteria, and non-enveloped viruses, then it would be a scientifically proven given that the same disinfectant would kill fungi, vegetative bacteria and enveloped viruses even more effectively.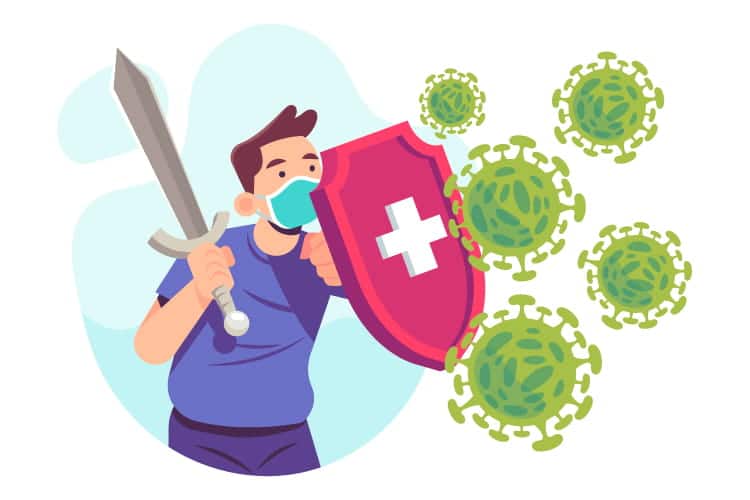 Of particular significance under the prevailing circumstances, it can be seen that all strains of the Coronavirus such as COVID-19 and all other enveloped viruses sit at the very base of the susceptibility hierarchy; this is why simple hand washing is such an effective and highly recommended means of infection control for COVID-19. Similarly, it also means that any proprietary sanitizing and disinfection agents proven to kill microorganisms further up the susceptibility hierarchy can be unequivocally trusted, by default to also kill the COVID-19 virus.
The International Regulators Support for the use of Surrogates to Evaluate Antimicrobials Against New and Emerging Viral Pathogens Such as the Coronavirus (COVID-19)
Viruses represent around 15% of all known human pathogenic organisms and predominate the catalog of pathogens discovered over the last 40 years. The ability of viruses to mutate and become 'zoonotic' by leaping from their usual animal hosts to human beings has also been witnessed over the last four decades too from AIDS, Green Monkey Disease, Ebola, and of course most recently the Coronavirus (COVID 19) which has allegedly jumped from bats to monkeys and then to man.
When a new virus suddenly emerges, just as it did with COVID-19, it can take the world completely by surprise. However, in the case of new and emerging viruses still awaiting laboratory culture and full genetic characterization, the worlds leading infection control experts and microbiologists have a well-tried and tested protocol upon which to base their immediate r recommendations in the absence of complete and definitive empirical data.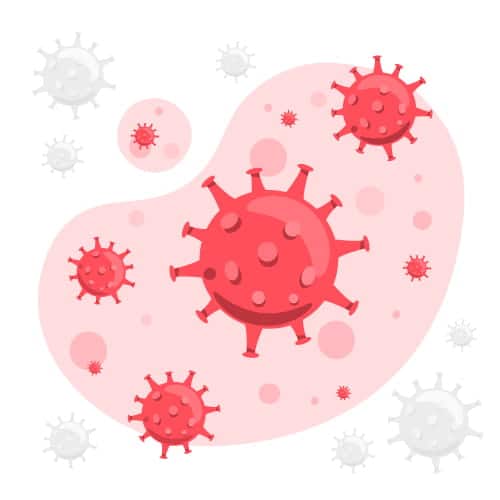 These experts are able to do this with significant confidence by basing their recommendations on the use of disinfectants on the well-established hierarchy of susceptibility to chemicals based on surrogate testing with viruses of similar particle size, structure as well as its mode of transmission and contagion. For example, the United States Environmental Protection Agency (EPA) regulates the use of surface disinfectants through specific rules on the testing and approval of labeling claims against human pathogens. The EPA also accepts that in many cases the use of surrogate organisms is a pragmatic solution to pragmatically and rapidly authorizing the use of disinfectants against emergent organisms when their efficacy has been proven against others further up the hierarchy of susceptibility. Thus, according to the EPA, a disinfectant can be promoted as a 'virucide' provided it already has a proven ability to kill one or more enveloped viruses. The methodology and rationale for this fast-tracked approval process are as follows.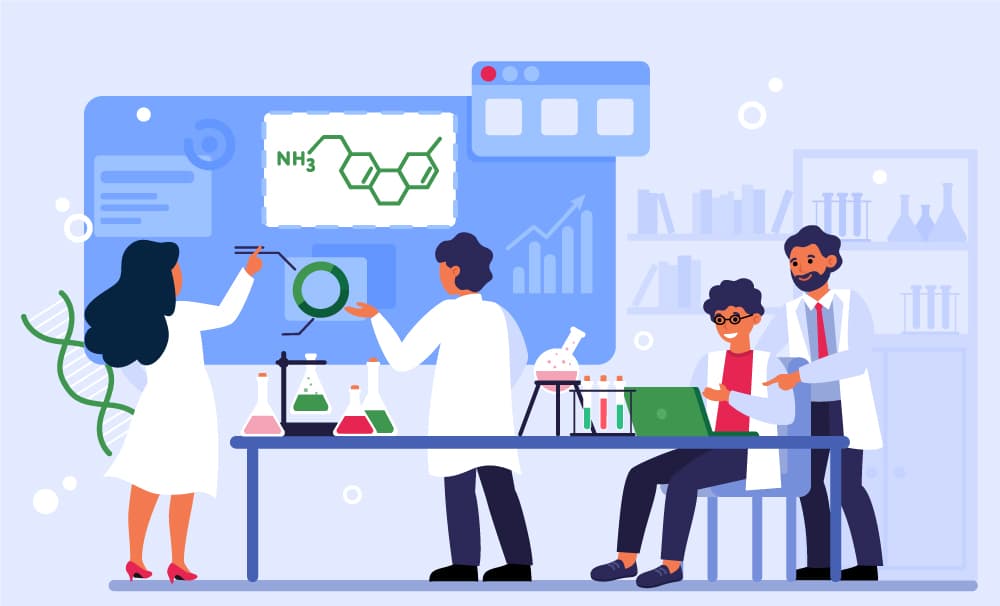 The step requires that the newly discovered virus is assigned a tentative typology or grouping based either on direct electron microscopy and/or immunological methods with or without a culture within a certified laboratory. This identification will yield comparative data based on the size and the physical structure of the viral particle in question. However, there is significant historical empirical data that clearly demonstrates that even this preliminary scrutiny and characterization provides a high level of predictive accuracy on the viral particle's susceptibility to surface disinfectants.
Then an application is made to the EPA to allow particular disinfectant to be labeled and sold as effective against the new emergent pathogenic virus. However, claims of hierarchy-based virucidal activity must only be sought for products that are already classified as broad-spectrum and hospital-grade disinfectants. Once granted, the EPA does not grant permission for claims of antimicrobial activity against the target virus to be made on product labels or via mass media but are permitted on company web-sites and technical bulletins. Additionally, such claims based on hierarchical surrogate susceptibility are only permitted until such time as actual fact-based scientific data becomes available on the virus in question at which point the fact-based data will take precedence.
Related Posts