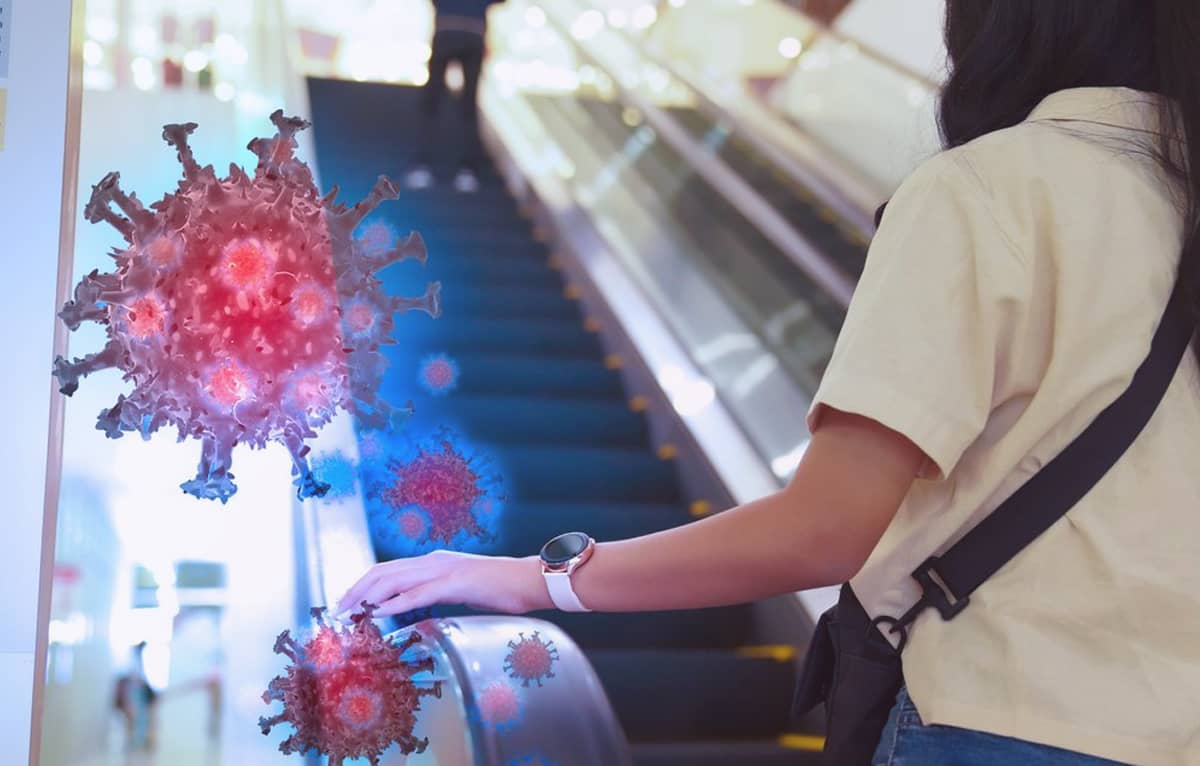 In Part One of this series, we examined how the Covid-19 virus can be transmitted both by direct contact and indirect contact and having taken further technical advice from one of the longest standings and most professional cleaning and disinfection services companies in Singapore, we are now going to describe what actions should be taken in the unlikely event that a positive Covid-19 individual has been identified via Singapore's 'Track and Trace' programme to have been physically present within a particular property or commercial outlet.
As we have already seen in Part One, it makes no difference whether a contagious individual actively shedding Covid-19 viral material has been present within a property for an extended period of time or has just transiently passed through, the potential risks of cross-contamination and re-infection remain the same, and therefore, these risks need to be mitigated with the same degree of vigilance.
Once again, following consultation with two cleaning companies offering the best and most professional disinfection services in Singapore, we will now provide some detailed technical guidance on what needs to be accomplished immediately upon discovery that the highest level of Covid-19 exposure has occurred within a property or business under your control.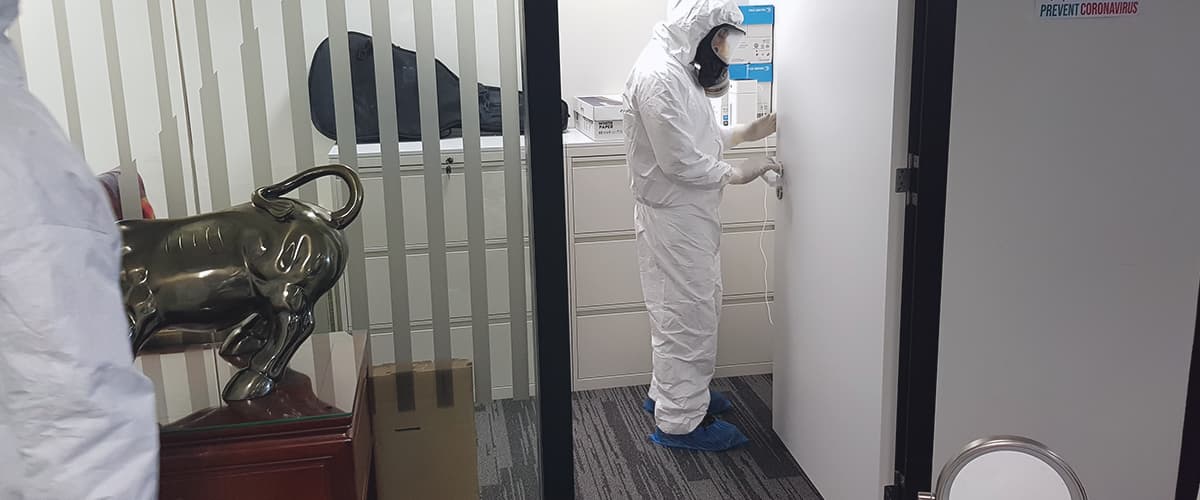 Step One: Immediate Actions
The first things you should do on learning your property or business is a probable Covid-19 transmission risk are as follows:
Immediately restrict access to the areas in question even if this means a temporary closure or significant reduction in operations.
If they do not already know, immediately contact Singapore's National Environment Agency (NEA) and report the situation to them with all the dates, times and contact details you already have available. It is likely they will also require details of all your employees and contractor staff for further tracing, testing and quarantine.
Consult with a professional cleaning and disinfection company in Singapore and seek their help and advice as required to immediately undertake the infection control and decontamination procedures necessary to stem the spread of the disease further within the community.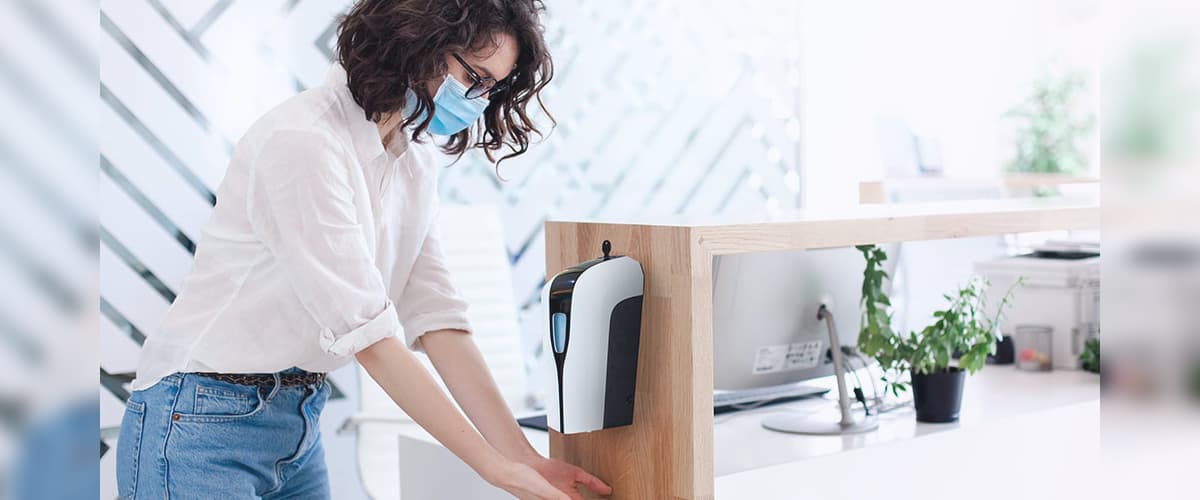 Step Two: Learn and Follow these General Principles of Hygiene and Infection Control
Once the urgent tasks listed above in Step One have been completed, it is then imperative to begin the Covid-19 post-exposure cleaning, disinfection and decontamination procedures in accordance with NEA guidelines and the technical recommendations provided by your chosen cleaning and disinfection company. However, as a general rule, you should carefully observe the following basic principles of infection control without deviation:
Always practice hand hygiene techniques regularly and thoroughly to minimise the increased risk of infectious viral material to yourself, other people and the possible contamination or re-contamination of high touch surfaces.
Perform thorough hand washing regularly with anti-microbial soap and hot water for a minimum of seconds and then dry them carefully with disposable towels or and hot air dryer.
In the absence of soap and hot water and only when your hands are not visibly soiled, you may substitute hand washing with the appropriate use of an approved hand sanitiser. Make sure you carefully sanitise all parts of your hands and then rub them together until dry.
Avoid hand contact with your face and all mucous membranes such as the mouth, nose or eyes without handwashing or hand sanitising first to reduce the risk of cross-infection from contaminated objects and surfaces.
When cleaning, sanitising or disinfecting any potentially contaminated surface always wear a suitable (Singapore NEA) approved facemask and disposable gloves. When the task is completed or as deemed appropriate (the more often the better) place the used gloves and mask into a designated waste-bin and once again wash or sanitise your hands thoroughly.
If the cleaning task being undertaken poses a risk of splashing, then you should wear a disposable face shield and apron in addition the mask and gloves.
Remain diligent and vigilant at all times.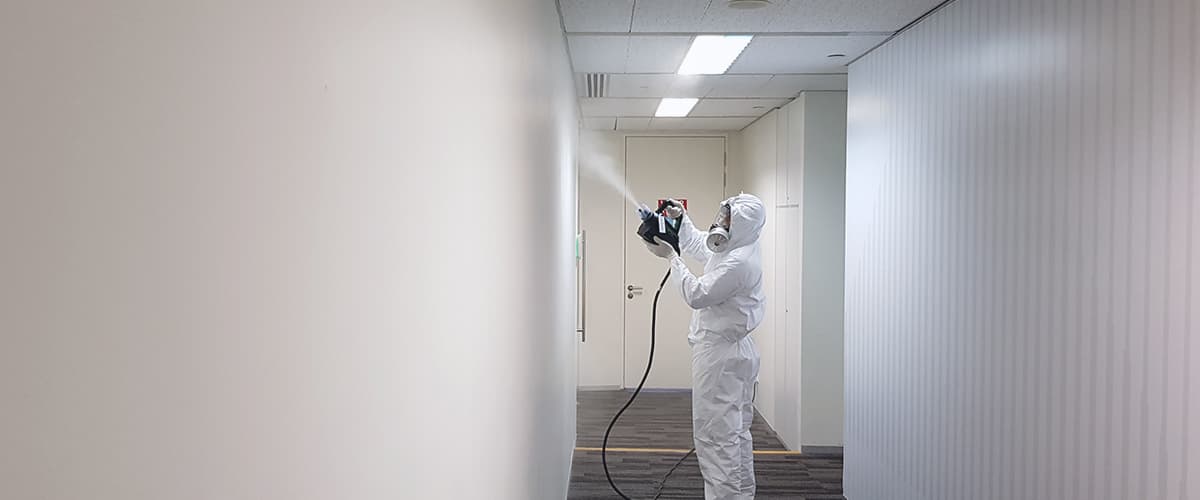 Step Three: Selecting the Appropriate Cleaning Chemical and Sanitising Agents
Before cleaning, sanitation and disinfection can begin to effectively decontaminate the areas concerned, first, we must select the appropriately approved chemicals. Once again, to guide us through this technical section we have taken professional advice from the experts working within the longest standing and most experienced cleaning and disinfection company in Singapore.
As we saw in Part One of this series, the Covid-19 can remain viable and infectious on surfaces for several hours and in some cases where conditions are optimal, however, the virus can be destroyed by effective cleaning, sanitising and disinfection, provided the following selection guidelines are closely followed in the event of a confirmed case of Covid-19.
For cleaning and sanitation purposes any hospital-grade detergent or sanitising agent will suffice provided it used in strict accordance with the instructions on the label which will also include the necessary safety precautions recommended for safe use.
In particular, pay strict attention to dilution rates, water temperatures and dwell time (the latter being the length of time the product should remain in wet contact with the surface before being removed and the surface allowed to dry).
It must always be remembered that the efficacy of the cleaning, sanitation and subsequent disinfection is closely linked to being well prepared and following all the product instructions to the letter.
In the third and final part of this series, we will look at how to appropriately don the necessary Personal Protective Equipment and actually perform the cleaning, sanitation and disinfection process itself.
Related Posts